A dumped pregnant one year old Pit Bull and her puppies are secure thanks to a kind Good Samaritan who spotted the dog hiding in the thorn bushes at the side of a roadway in Lemoore, California.
At first the woman could not find the dog's puppies, but she called Kings SPCA Halfway Home for assistance, and with the help of the mother, they were able to find the puppies nestled in the thick underbrush.
After the family was secure, Kings SPCA Halfway Home shared the rescue tale and called out the cruel owner who had actually dumped the pregnant dog on the side of the roadway.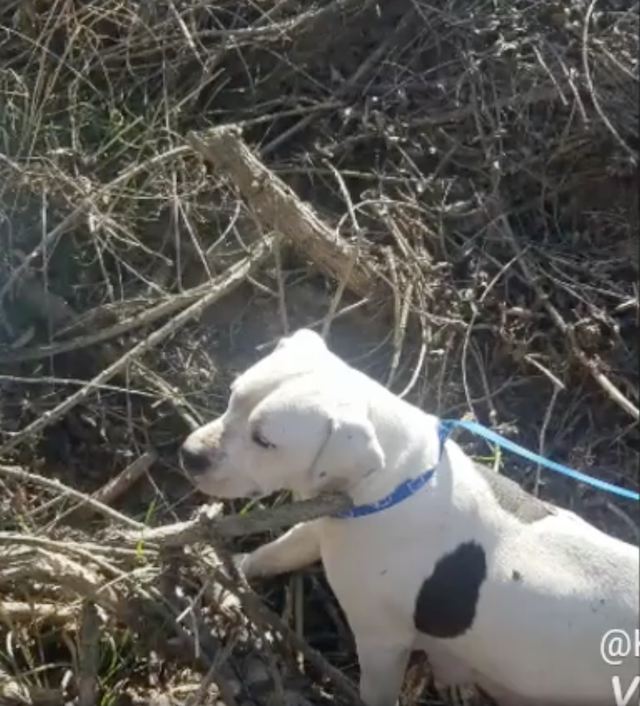 Kings SPCA Halfway Home wrote on Facebook: " To the owner of our newest addition:.
See Also : Baby Goat Thinks German Shepherd Is Her Mom, Dog Is Happy To Play Along