This is the moment a 6-month-old baby koala called Phantom stayed by his mother's side while she was having life-saving surgery.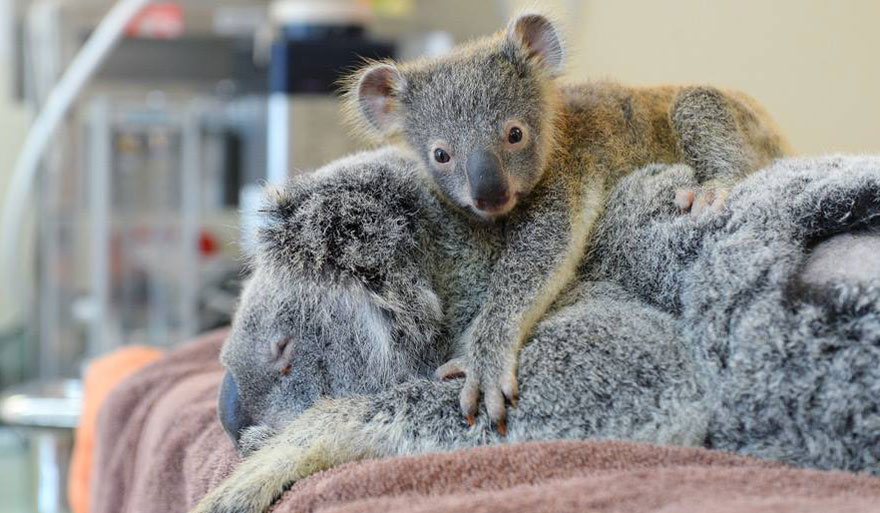 The momma koala called Lizzy was suffering from a collapsed lung and some face injury after being hit by a car in Australia.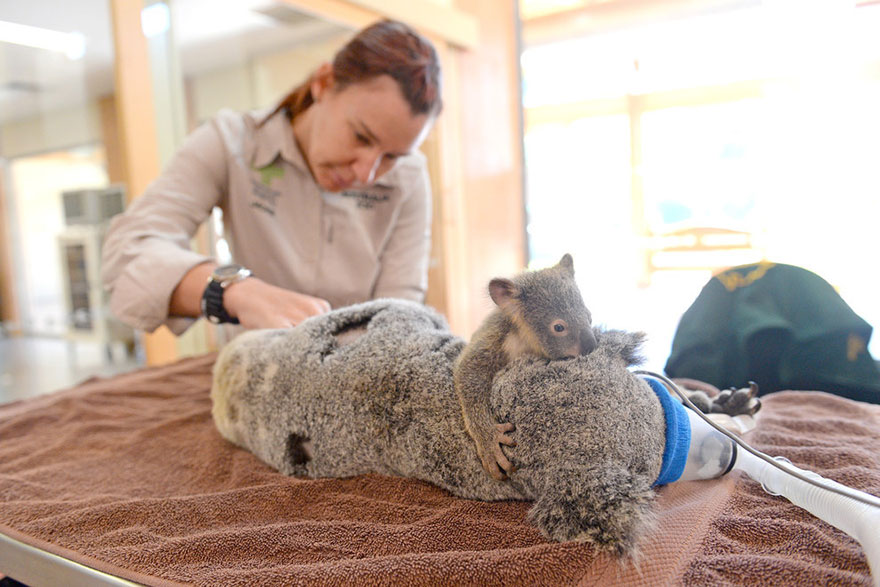 Luckily Phantom was unharmed, and as he was so young, staff believed it would certainly be best to leave him with his mother.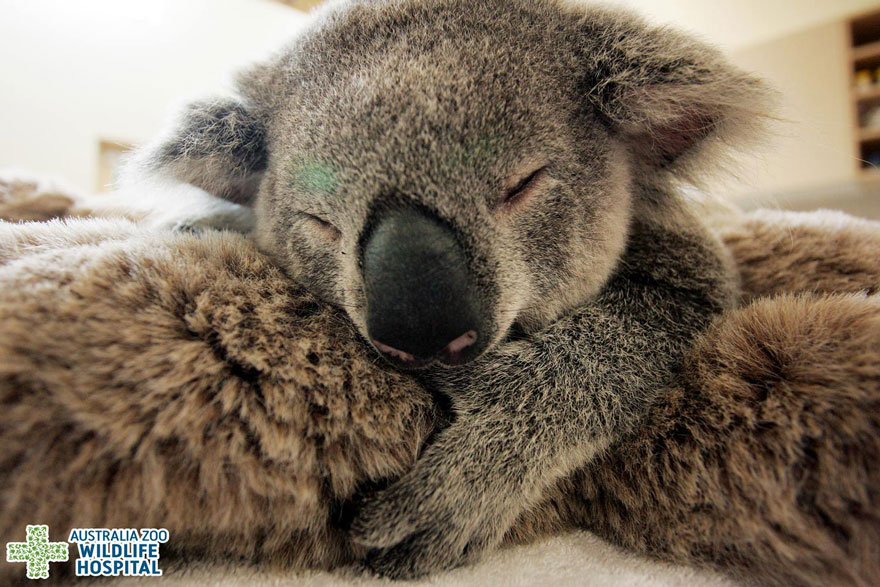 Phantom set down on his mum's neck, providing her continuous cuddles, and it seems like his hugs worked.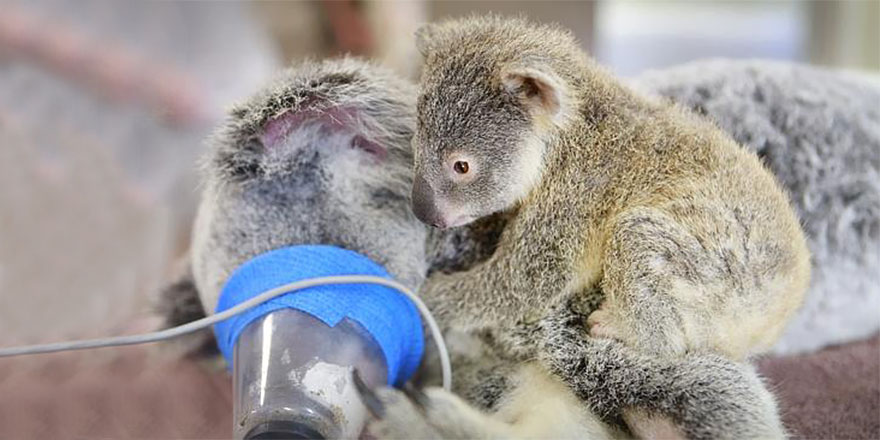 " Phantom is with Lizzy during her treatments and check-ups to ensure neither mom nor bub obtains stressed out," hospital staff informed the ABC.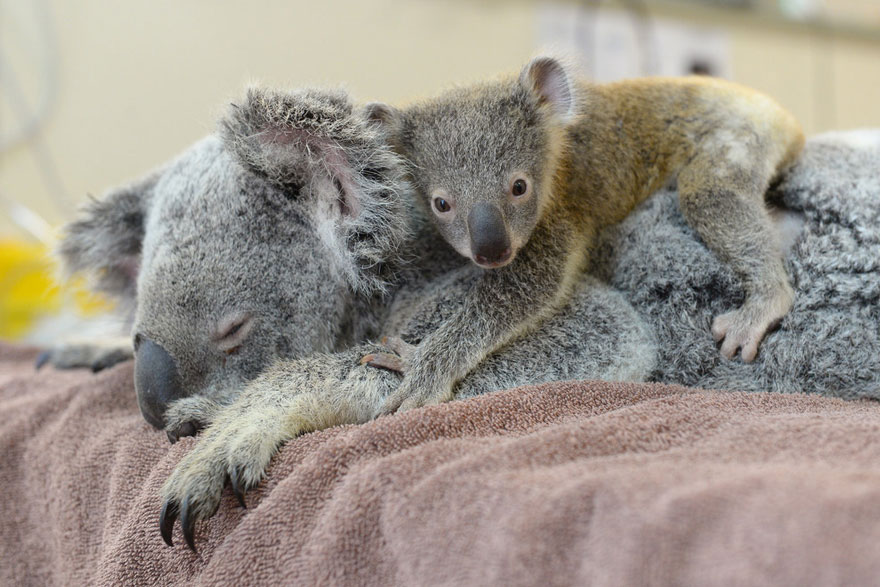 " Similarly, Phantom is in a 'pouch' during weighing to ensure he feels secure and protected while away from mum."