This is the absolutely incredible moment a disabled guy climbs out of his wheelchair to save a kittycat stuck in a storm drain.
Mr Mujtahid, 30, noticed the tiny cat holding onto the concrete barriers for dear life and knew he had to help.
In spite of not having any type of use his legs, he courageously pulled himself out of the chair and rushed down the steep grassy bank to reach the poor kitten.
Mr Mujtahid's friend that additionally disabled filmed the moment he reached down in the drain to retrieve the cat.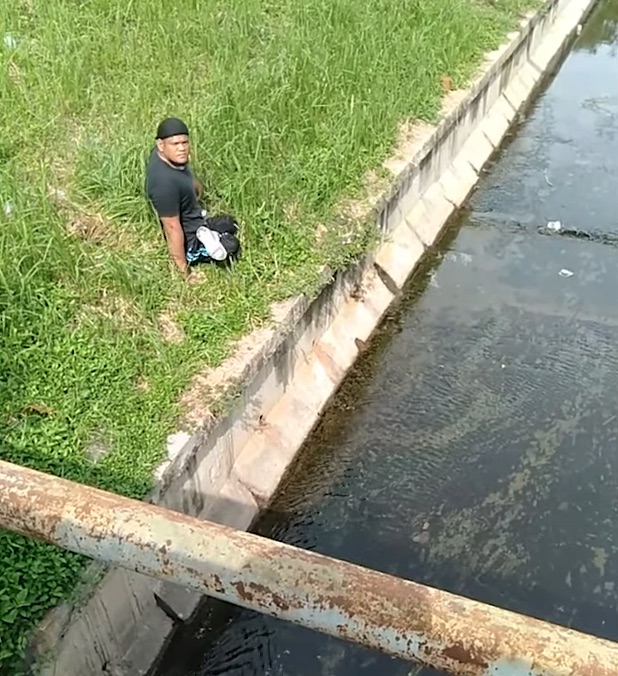 Initially, when Mr Mujtahid searched in the drain, he was too far away from the cat, so he readjusted his position and attempted again.
He is finally able to gently grab the kitten away from the danger of the storm drain and into the safety of the grass.
When the cat is safe, Mr Mujtahid climbs back up the grass, but he needs to release the little cat to climb right into his chair.
The cat takes this moment to run up the grass and across the roadway, presumably back to its house.