Hope For Paws received a call from Mary Chatman about a dog and bunny who were abandoned on the streets and left to fend for themselves.
Before rescuers could arrive, Mary was able to capture the canine whom she named Biscotti! However the bunny friend was still available.
There were many areas where the rabbit might escape, however Loretta came up with a fantastic plan using 2 nets to safely and also carefully entice the child in.
She called her Bunchik after her canine who had actually lately passed, and they continued back to the hospital picking up some fresh vegetables to feed the hungry bunny!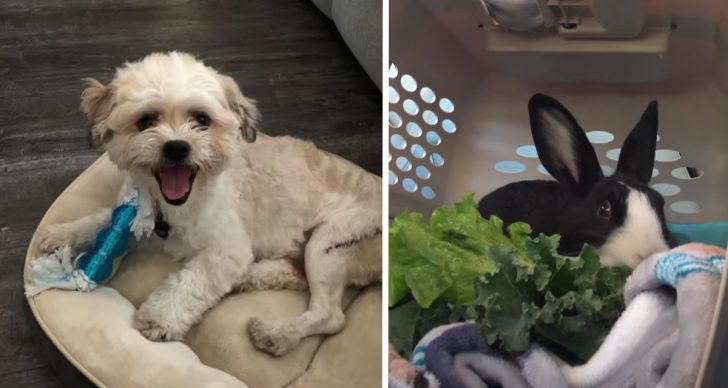 The Lovejoy Foundation had the ability to locate Biscotti a fantastic permanently home extremely quickly! As for Bunchik, Loreta and Eldad promoted her for a couple of days until she could be purified, and L.A. Animal Rescue is presently searching for her permanently home. These animals will certainly never be left again!.