Our hearts remain to be with the people of Ukraine in the middle of the ongoing invasion by Russian forces. Out of the chaos there have actually been many tales, some sad, some motivating, of people' resistance and bravery.
One lady that lately fled Ukraine shared a heartbreaking first-person account of just how she had to leave a lot of her life behind– but refused to leave her elderly pet canine, even if it meant bring him throughout the border.
A 35-year-old Ukrainian woman called Alisa shared her account in The Guardian, describing her perilous journey out of the country. A programmer for a German business, she had a chance to leave war-torn Kyiv for Poland, but making it to the border had not been easy.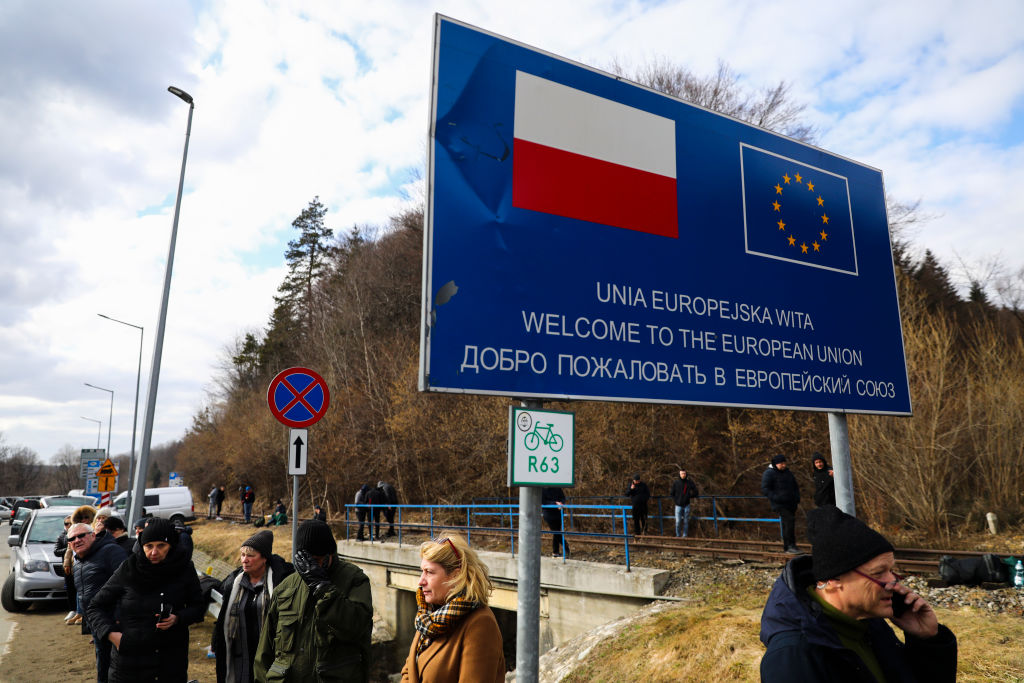 She remembers driving 16 hrs from the capital to a town, packed in a single vehicle with her mom, sis, their 2 husbands, 4 children and a senior German shepherd.
Still in danger, they left the village to get to the border, but there were a lot of vehicles they needed to stroll the rest of the 10 miles on foot, in cold weather.
But the last leg of the journey was especially difficult for the elderly dog: "My canine is 12 and a fifty percent and she struggled to walk and dropped every kilometer or so and could not stand once again," Alisa wrote in The Guardian.
" I stopped vehicles and requested help but everybody refused; they recommended us to leave the dogs."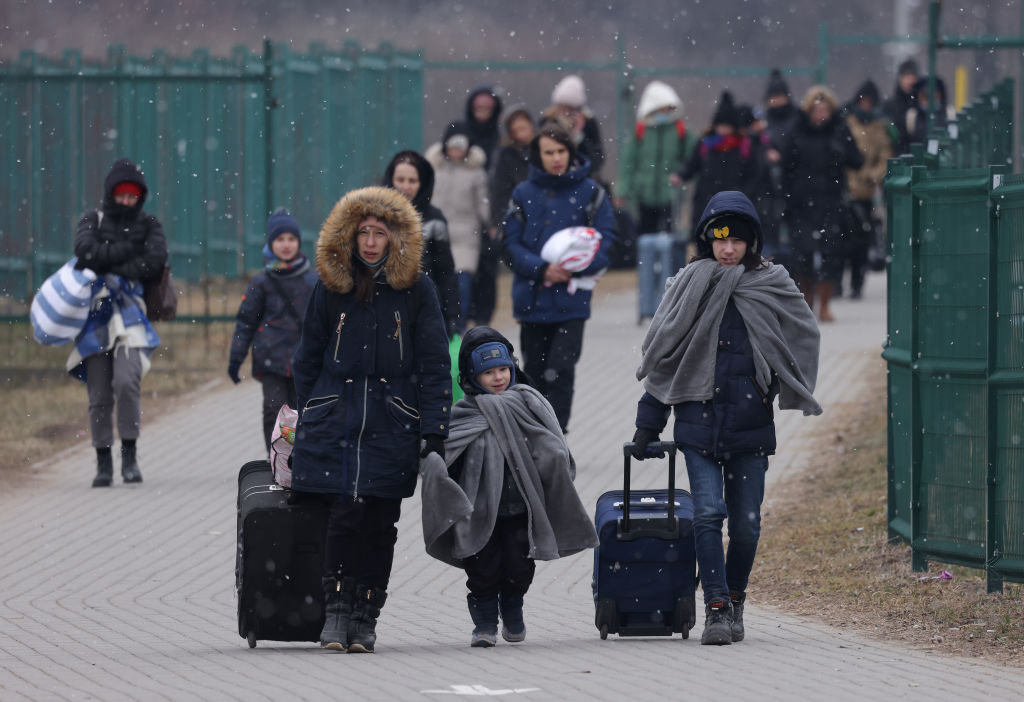 But she refused to give up. Her dog was family, and she had not been mosting likely to leave her behind. Alisa lately lost her father and had to flee her home, she had not been going to quit on her canine.
" Our canines become part of our family," she wrote. "My canine has actually experienced all the happy and unfortunate moments with us. Mother's canine is all she has left of her former life."
So, they brought the dogs with them on their difficult journey– even if it meant giving them a lift. A photo shows Alisa's husband bring the German shepherd over his shoulder:
The family made it to the border, and was placed in a crowded tent for 7 hours. "We were done in there, canines and 5 kids, all with wet feet," Alisa wrote. "It was hard physically and psychologically."
And despite the fact that they had all made it there safely, Alisa got heartbreaking information: her husband would certainly not be allowed to go across the border, as a result of his age and the mobilization order. Her husband went back to the village, and she got in Poland with the others.
As is the case with so many Ukrainians, Alisa's future is full of uncertainty. "My strategy is simply, I do not recognize. I want my husband here. In the meantime, what I will certainly do with my children, is choose where I want to stay: below in Poland, or most likely to Germany, like all of my colleagues," she wrote in The Guardian.
While the circumstance is still continuous, we can locate inspiration in this family's resilience– and their rejection to leave an animal behind.
Please share this tale with the world, and keep this family in your thoughts and prayers
See Also : A Tiny Bird Brings A Ray Of Light To A Ukraine Soldier's Face As He Endures In The Hardest Of Situations!