Georgia was a stray dog located living at a gasoline station before being taken to Sunshine Dog Rescue.
She went into premature labor and lost the entire litter, and the poor girl was devastated. She even tore up her mattress seeking her babies. That's when the sanctuary got a great idea …
They lately took in a litter of orphaned kitties and chose to pair the mama dog with them. Georgia took to them immediately, and things were instantly searching for again! Finally, she got to be the mom she always wanted to be.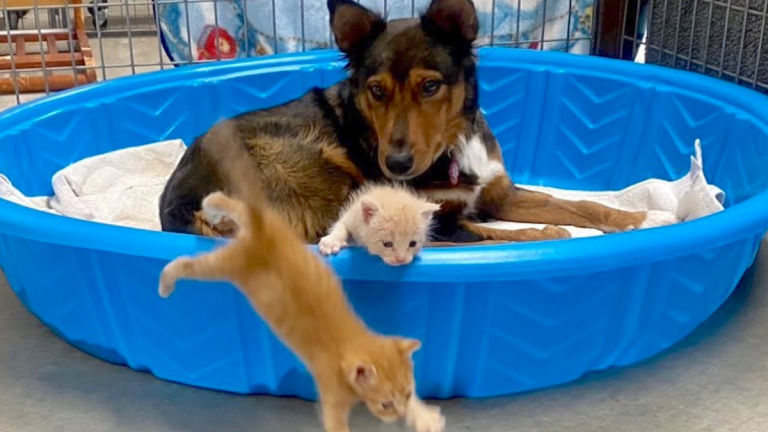 However her fights weren't over with quite yet; Georgia was diagnosed with cancer some weeks later on and had to undergo chemo. And she would overcome this challenge too! All of the kittens were adopted out, besides one who would go along with Georgia to their extremely own forever home together. Incredible!