Macy faced off with a wild coyote to protect her young owner what a heroic little dog , There's absolutely nothing more especial than the bond between a kid and their dog.
Every child must get older with a dog– they're not just caring companions but they're also very protective of their owners, constantly willing to put themselves on the road when there's risk.
That's what one tiny however extremely brave proved in the week, after she protected her 10-year-old owner from a coyote, suffering injuries in the process.
Macy may be a 6-year-old Yorkie mixed-race. She stays in Scarborough, Toronto with her owner Dorothy Kwan and her family.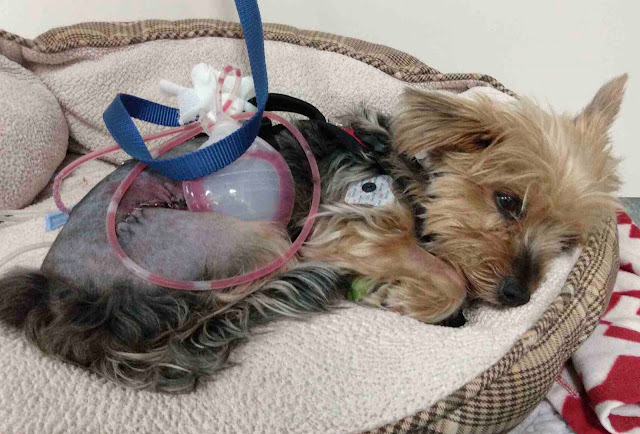 Recently, Macy was out for a stroll with the family's 10-year-old child– and points took an extreme turn when the girl came in person with a wild prairie wolf.
But amazingly, the lap dog stepped up to be a hero, facing off with the coyote to protect her owner.
Watch the dramatic moment in the video: