This is the adorable moment a sun-loving hippo was seen laying on its back, apparently in an attempt to tan its brilliant pink tummy.
The height of relaxation: The hippo was seen sunning its brilliant pink stomach.
The hippo was lounging around in the water with its legs in the air while it was making the best of the great climate.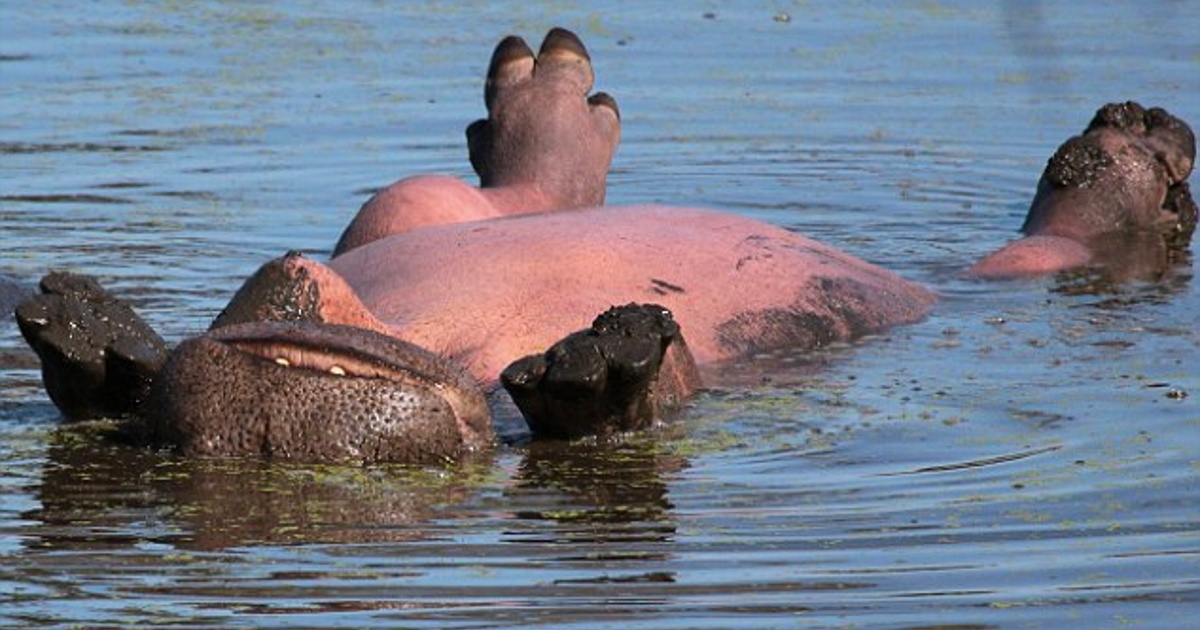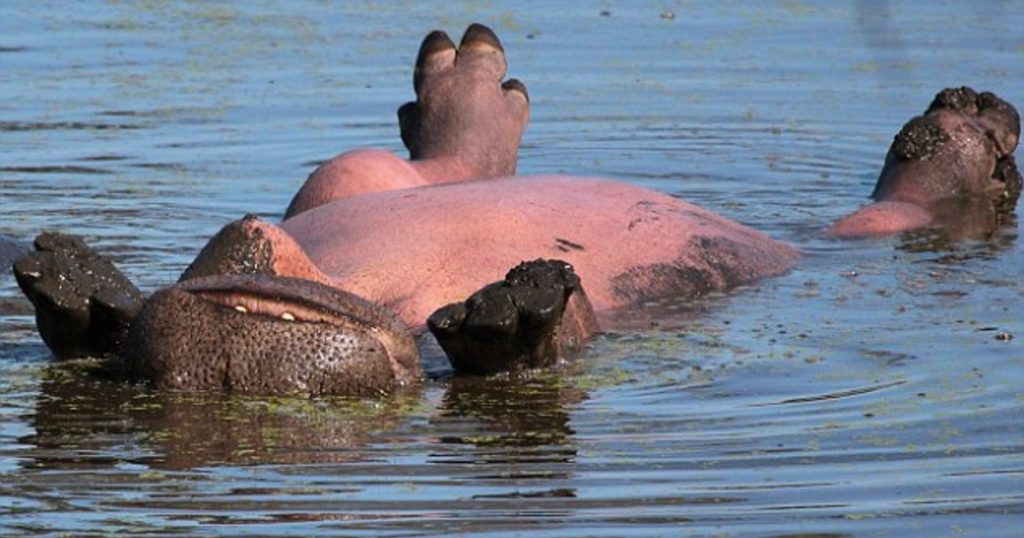 In the beginning photographer Jackie Cilliers believed the animal was wounded, but it later on turned out to be chilling out in the water.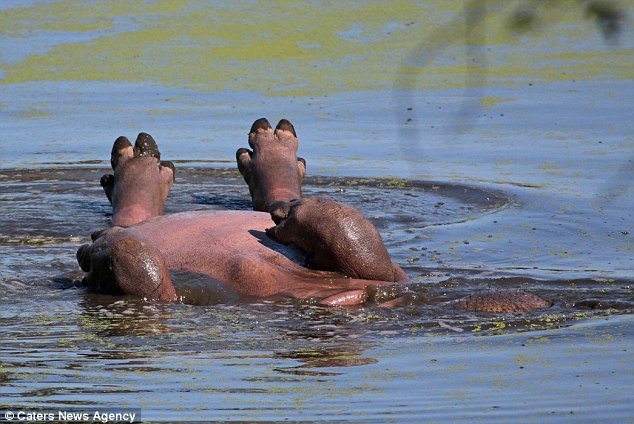 52-year-old digital photographer Jackie Cilliers captured the bizarre scene at the Kruger National Park in South Africa while on holiday.
See Also : See Also : Sunshine Was On A Truck Heading To Slaughter When It Was Pulled Over