Baby caracal cats are quite possibly one of the most beautiful felines in the world.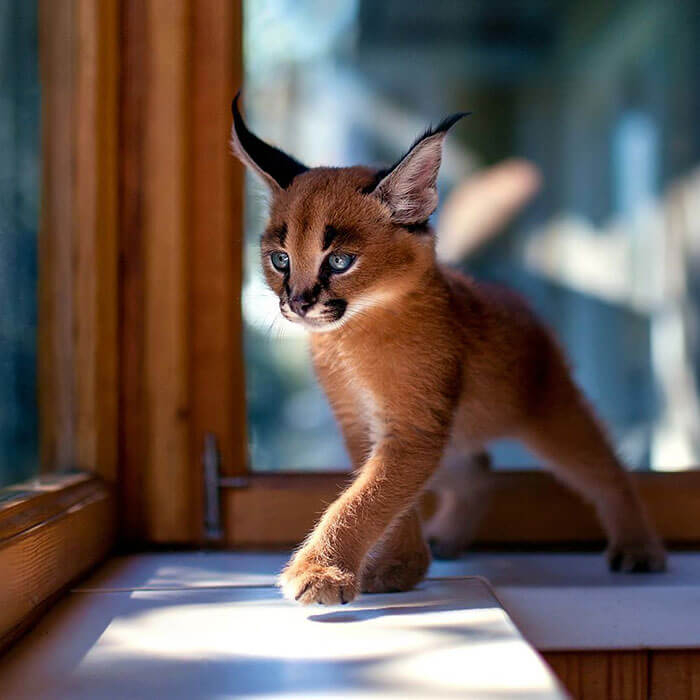 This wild feline species are also known as the Egyptian lynx due to its physical similarities to the lynx.
They come from Africa, the Middle East, and The Indian subcontinent.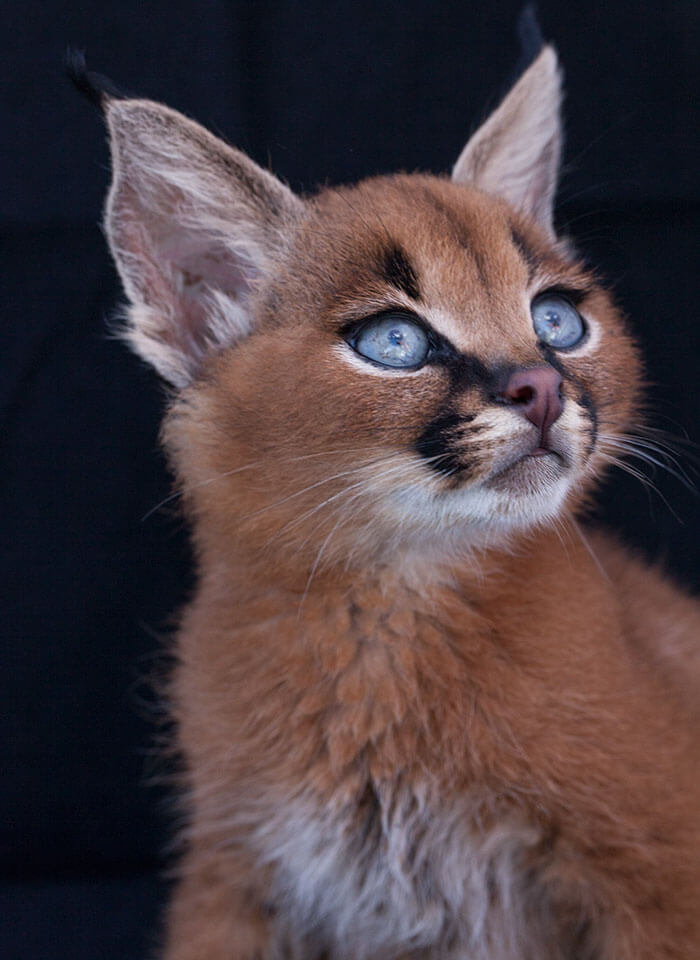 Grownups can weigh up to 18kgs (40lbs) and run at speeds of up to 50mph.
Just like an ordinary house cat, however with a small difference, right?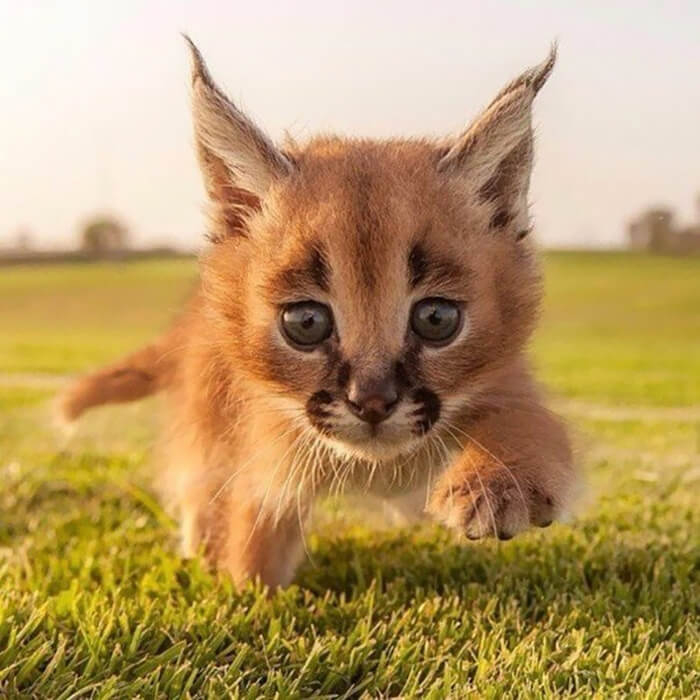 See Also : See The Emotional Moment This Lost Senior Dog Reunites With Her Human