Kaya the pittie was slated to be euthanized at the shelter, however fortunately, this couple was able to reach her first.
She took her freedom walk right out of there and into her foster home! The canine was a bit slim, so they made sure to help her pack on some healthy and balanced pounds.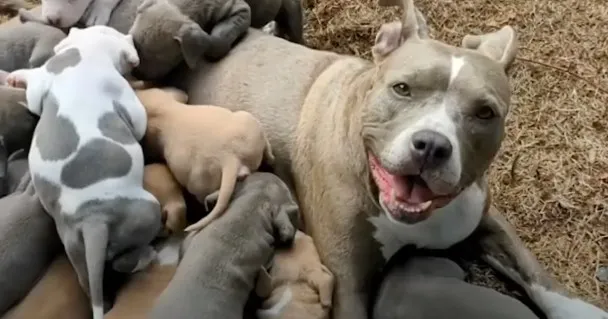 When she began to show a little bit of a tummy, they believed it was from overfeeding. However that wasn't the case in any way. It turned out Kaya was pregnant! Nobody knew …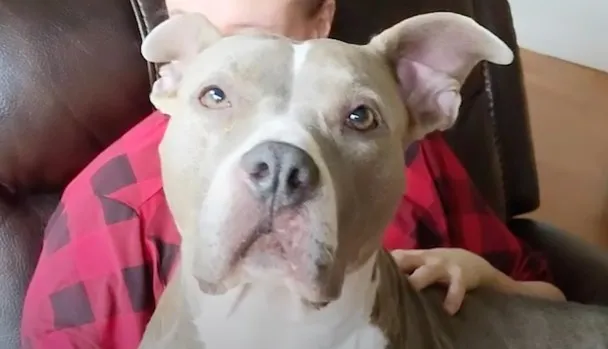 When the pittie lastly went into labor, the couple was prepared to comfort her. They believed she was done at puppy number 15, however a half hr later on the heavy panting returned. Another puppy, bringing the total to 16, was brought into the world. Wow!.