Pet Help Unlimited came across a roaming dog with a damaged spine resting amongst a bunch of trash. Somehow, someone had tied his back legs with each other.
Rescuers worked to get the paralyzed pup back to their medical facility immediately to see what they might do for him.
They couldn't see any type of injuries, however his whole body was rigid with discomfort. He did have feeling in all of his legs, which was a great sign.
The kid seemed so material while eating that they called him Comfy. But they might have called him that too soon …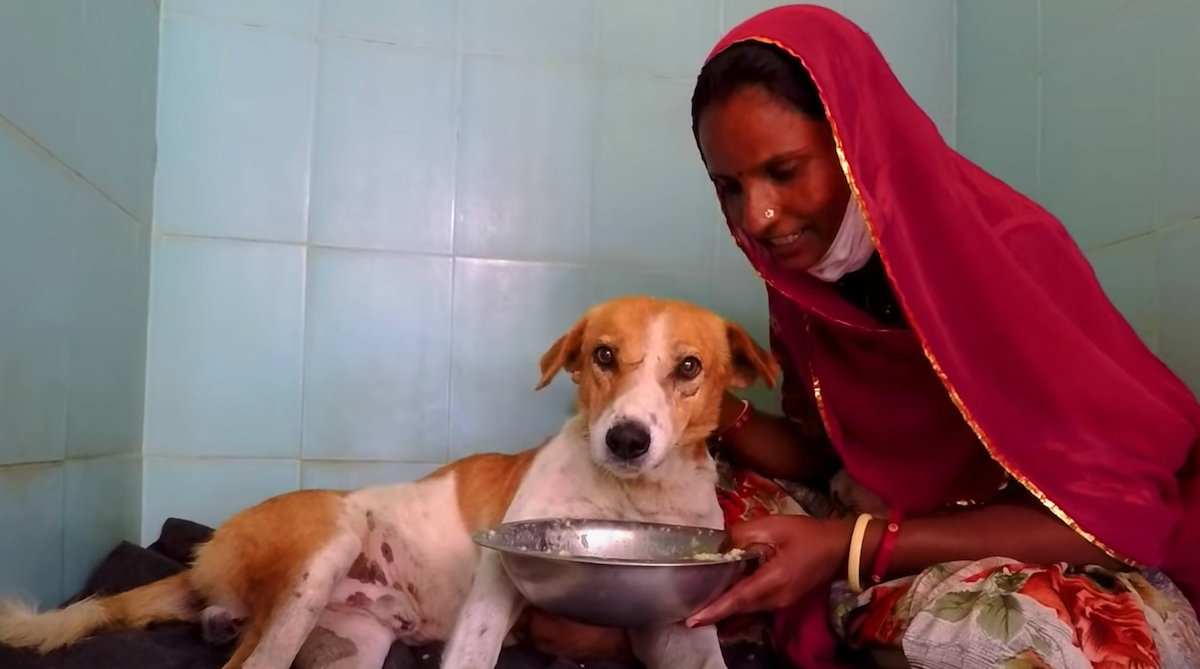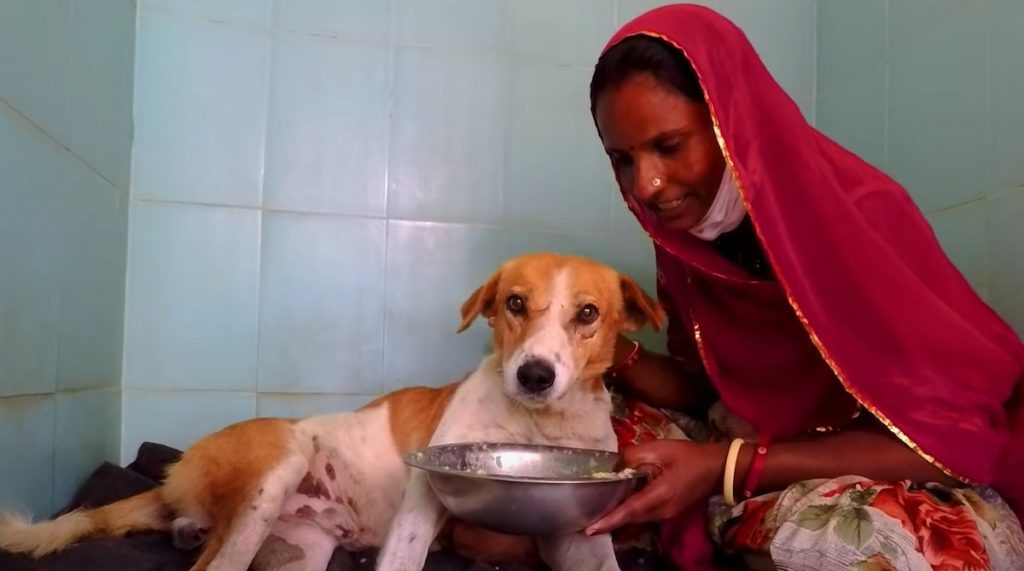 The canine required weeks of physiotherapy to recoup, but he began to bark and growl. Comfy really did not wish to be touched, however patience would certainly be the key.
They started soft and also slow, and soon the dog loved his treatment sessions! And after 5 months, Comfy stood and walked on his very own. See him today!.