While walking to work someday, a guy found six small animals looking for help. He had no idea what these creatures might be, but they were huddled together in the woods all on their own.
Their skin was very pink, their mother was nowhere in sight, and fortunately the guy took the animals to a shelter for help.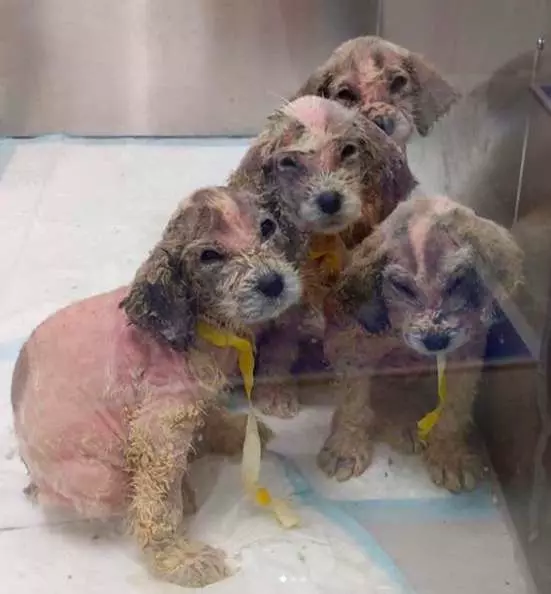 Once the six-pack arrived at the Sylacauga, Alabama animal sanctuary, staff reached deal with assisting these little ones.
See Also : Worried Mother Elephant Spends 11 Hrs Attempting To Free Her Baby From Muddy Well Prior To Villagers Come To Help Her
Nicole Zaguroli with Secondly City Canine Rescue (SCCR), a nonprofit rescue in Illinois, shared with The Dodo, "They were so smelly that the sanctuary staff had to wear masks in order to bathe them. They had scabies, they were malnourished and cold."
It ended up the animals were pups that staff thought might be Cocker Spaniel mixes. Jacquie Cobb, president of SCCR, knew she needed to help when she saw the puppies on social media.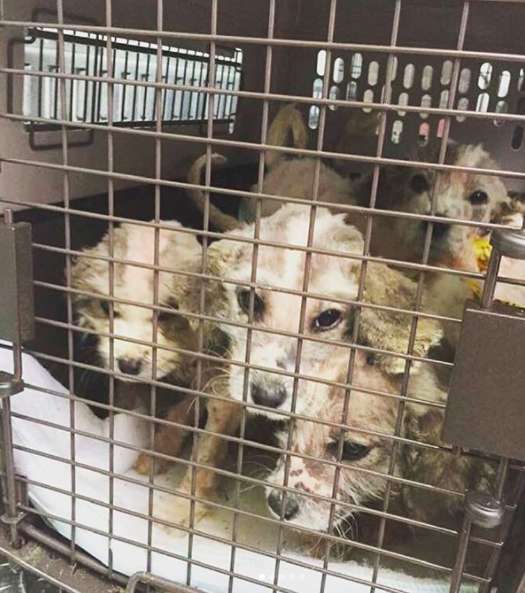 They were required to Auburn Veterinary College where they got instant care and medical attention. Currently the question became what breed to list on their online adoption posts.
In the meantime, the puppies were split amongst various foster homes.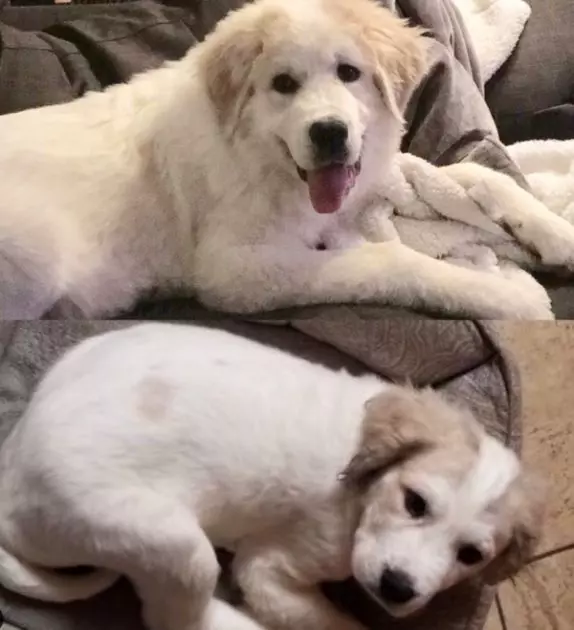 Gradually, white hair began to fill in the once-damaged skin. A DNA test done on the puppies revealed them to be one hundred percent Great Pyrenees dogs!
Thankfully, the pups expanded and flourished right into full-grown healthy dogs. Their adoptive families are getting ready for each of the once-tiny pups to tip the scales at over 100 pounds each.
Happy life to every one of these incredible doggos!