A super rare and gorgeous black leopard was found by an engineering student during a safari trip in an Indian nature reserve.
The magnificent big cat was seen drinking from a pond and stalking its target at Radoba Reserve last month.
The encounter has actually been called 'unique' and 'like finding a needle in a haystack'.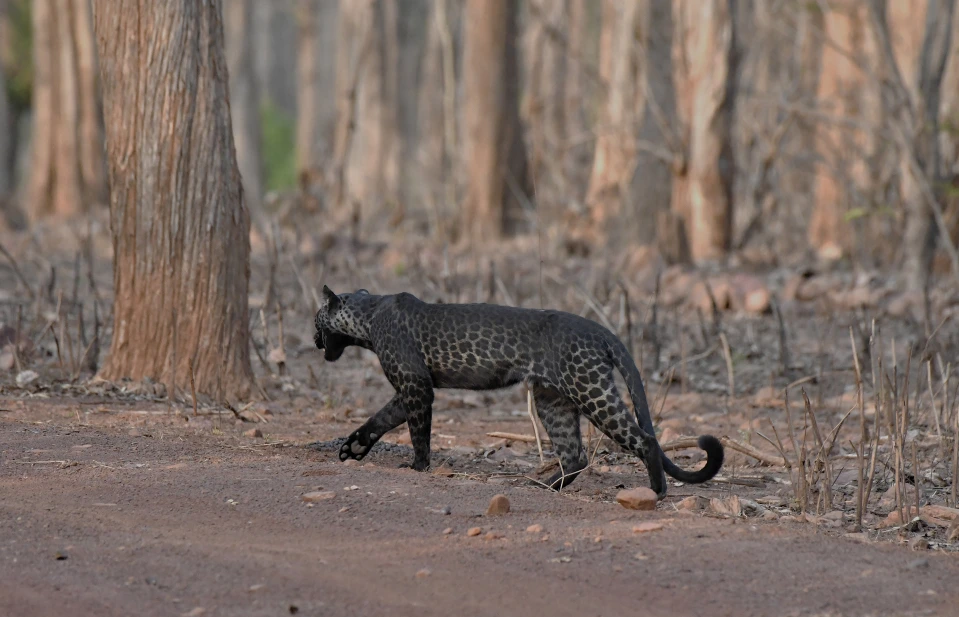 The animal's unique dark coat is caused by melanism, the reverse of albinism which is when extra black pigments develop in the skin or hair as a result of a recessive genetic mutation.
It is thought that melanism gives additional camouflage in these habitats which gives the predators a benefit when it comes to hunting.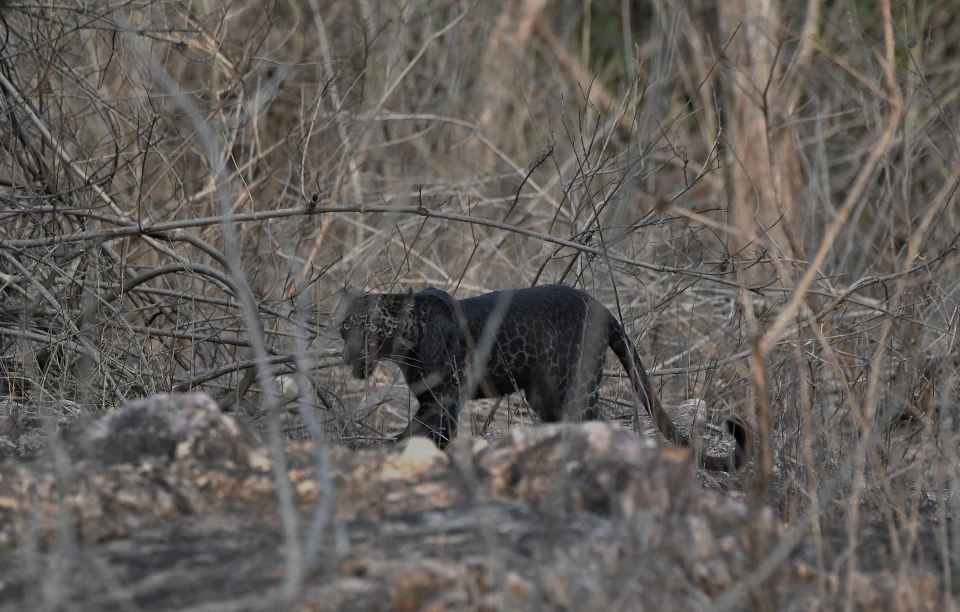 There are just 2,000 black leopards in the wild with many found in Southeast Asia where tropical woodlands provide an abundance of shade.