When a golden retriever named Huxley boarded a flight to Ibiza, his mom knew there would certainly be a possibility he would certainly get bored because she would not be able to give him all the attention he usually wants. However, she had no idea that he would certainly engage in the most lovable antics ever before seen on a plane.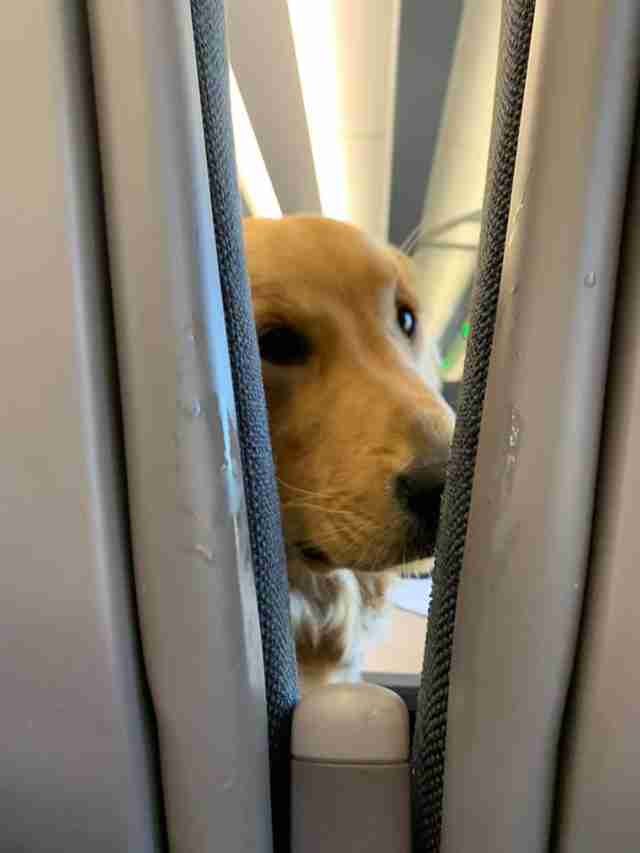 " He was sat in the seat next to me however got in a mood which he often does when I don't pay him enough attention," Ursula Daphne Aitchison, Huxley's mom, informed The Dodo.
According to his mother, Huxley enjoys to be the center of attention. He just rejects to be ignored. So when his mom really did not pay him enough attention, he went and sought it out from one more passenger and sat with that man instead.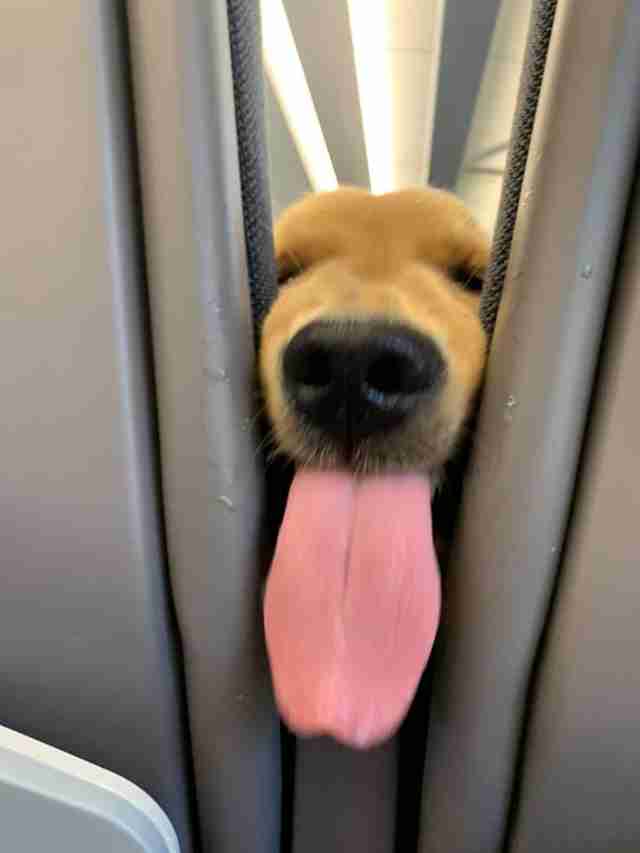 The next thing you know, Huxley was sticking his adorable face between the seats and began entertaining his mother by making the funniest faces. Ursula shared the resulting hilarious pictures on Facebook writing, "Guys I can't breathe" followed by a bunch of laughing emojis.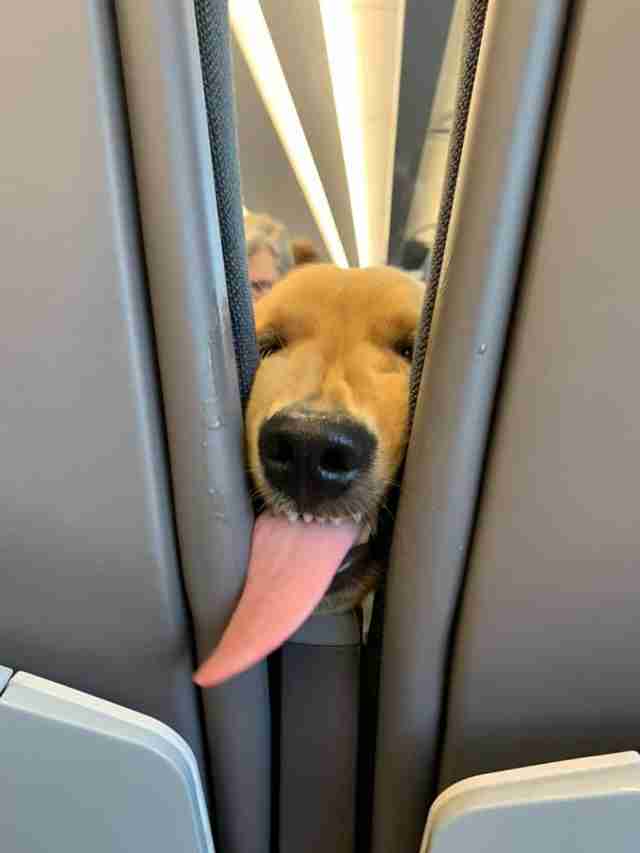 Obviously Huxley enjoyed sitting beside his brand-new seatmate because he spent thirty minutes visiting with the man while his mom and other passengers took hilarious photos of him.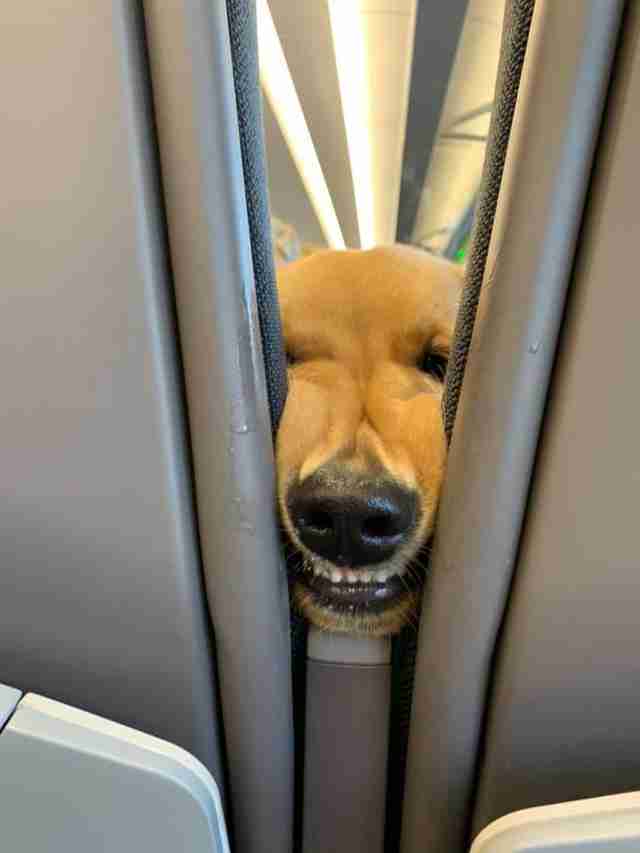 " He spent 30 minutes because seat; the man beside him claimed he was a very good traveler and the man across the aisle was taking selfies with him," Aitchison claimed. "Huxley kept giving him his paw to hold. He was making great deals of people laugh and the man next to me asked to take his photo to send to his daughter."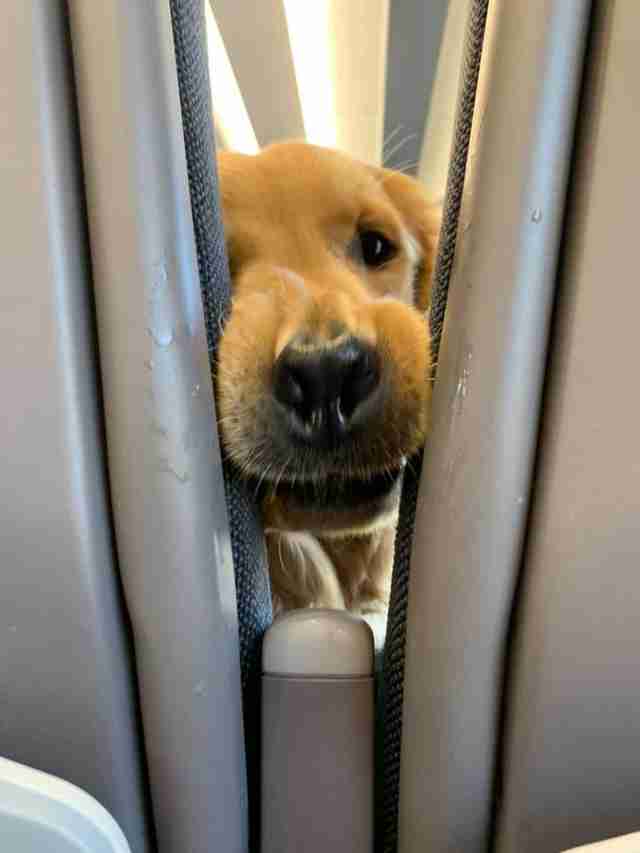 We think this attention looking for puppy is simply adorable and the pictures couldn't be any cuter. How lucky those passengers to have Huxley brighten their day.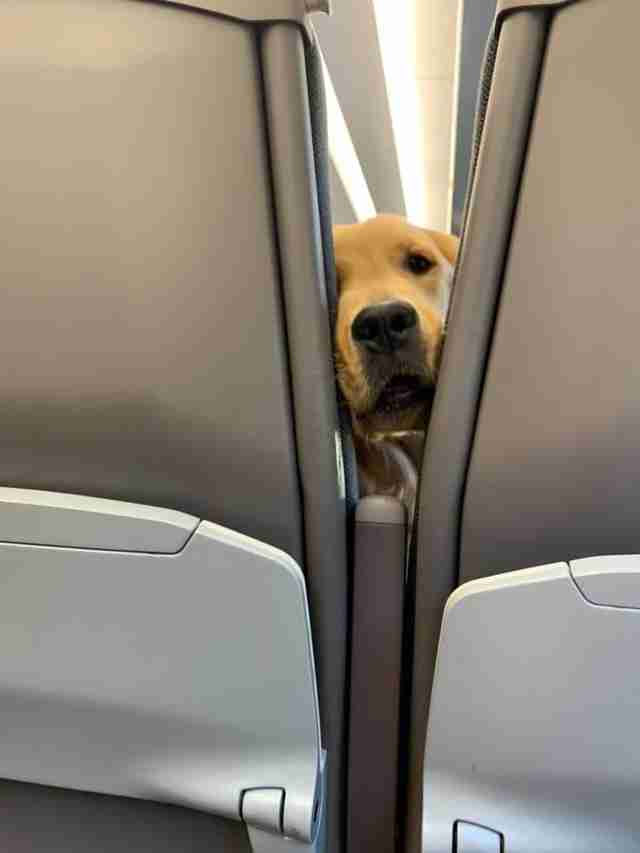 Please share his cuteness with your friends and family.