A little puppy called Tucker scheduled for his 1st set of inoculations, and he arrived at Heartland Animal Hospital and Veterinarian Services like the brave puppy that he is. But that's where he met a special buddy, and he simply could not aid himself!.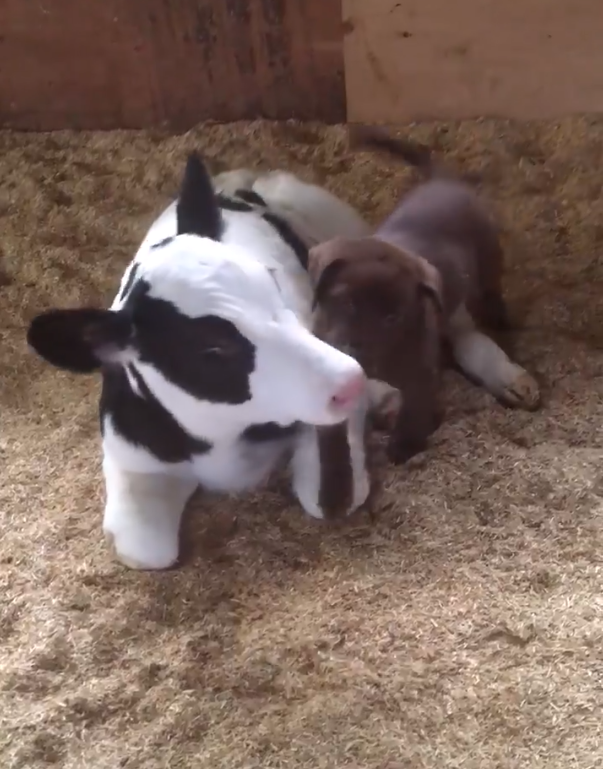 The eight-week-old chocolate Labrador took it upon himself to go say hello to the newborn calf, and this weird creature drew out the playfulness in Tucker! The puppy smothered him with kisses.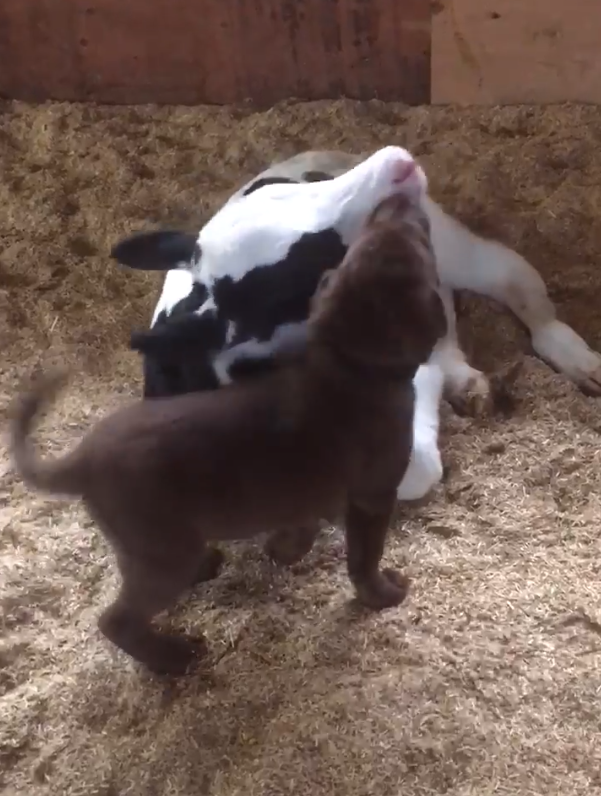 The video was posted to their Facebook web page along with the following caption:.
" What a great clip of one of our newest canine colleagues, Dr. Tucker, performing a thorough physical exam on a newborn calf.
After some routine "LAB tests", complete with little sniffs and tiny kisses, it was determined that the calf is in excellent health! Unique thank-you to Dr Tucker's mother for allowing us share this video of him at work ❤".