Delilah was a horribly ignored little dog that was forcibly given up to her regional sanctuary. The tiny dog was frightened when she first arrived – quite understandable given that all she knew in her life was indifference.
She was also an older pup, so she was brought to the care of the nonprofit, The Mr. Mo Project. The rescue, run by Chris and Mariesa Hughes of Clifton Park, New York City, has seen its fair share of older canines over the years.
Nevertheless, absolutely nothing prepared Chris and Mariesa for what they will witness. Poor little Delilah was in awful form. Her hair was so poor in terms of matts that it was removing the blood flow to her leg and making it difficult for her to walk.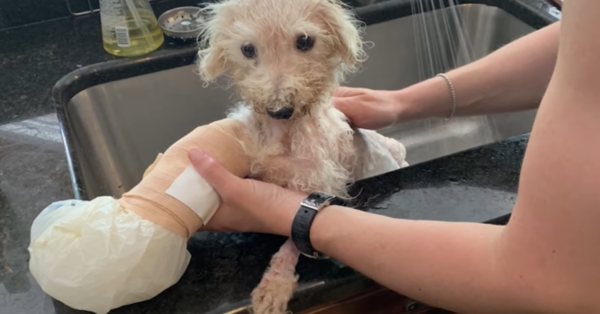 If that had not been bad sufficient, the bad canine was struggling with a jaw that had actually been broken in the past. It clearly had not been treated, meaning it didn't heal properly and so none of her teeth were aligned. Because of this, she was barely able to eat.
Chris and Mariesa brought her home with them, welcoming her right into their hair family. It became quite clear that below the scared exterior, Delilah was in fact a very sweet pooch.
Regarding her health condition, Chris commented to The Dodo, "It just blew my mind just how someone might have a dog similar to this. Just in such horrible condition.".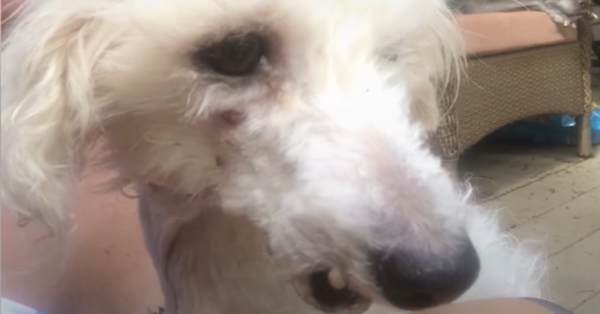 As much as Delilah's foster family tried to take care of her, her wellness issues were too much. Her front leg ended up having to be amputated, and all her teeth had to be removed. However, once she had her surgeries she dealt with a lengthy recovery. But it was a new lease on life and little Delilah in fact thrived!
Mariesa noted that also without her front leg, Delilah's personality began to come through and she wound up becoming an "incredibly various dog," even on 3 legs.
The little dog quickly began to come to be an actual part of the family. Chris and Mariesa couldn't picture life without the little pooch, so they decided to officially make her a part of the family. The couple even had a wonderful little ceremony for the small Delilah by providing her with her very own collar– pink of course! And while she was obtaining presented with her collar as an official part of the family, her fellow fur brother or sisters were excited to welcome her to the family.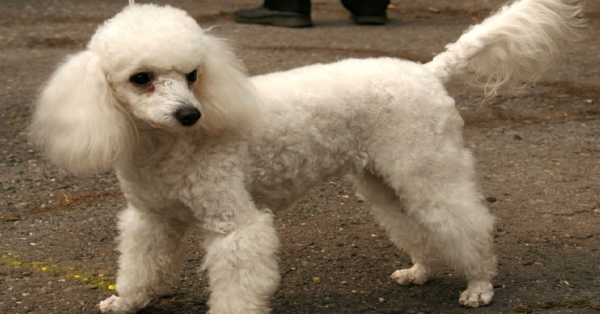 " She's currently the dog she always wished to be, and she may not have thought that could ever happen," Mariesa added.
After fostering, the pleased family shared on Instagram, "She was an afraid, shy, sad girl when we obtained her. Currently she is fierce and fabulous, she attempts to 'help' me by reprimanding the big canines for bad behaviors, she supervises from the back of the sofa or above my directly the pillow.".
We're so pleased that Delilah lastly located the loving home she deserves.
Check out the heartwarming time when Delilah formally joins her permanently family: