Meet Riff Rat and Osiris, a dynamic duo who are totally inseparable in spite of their huge size difference.
Osiris is a Dutch Shepherd, whereas Riff Rat is, as his name recommends, a rat. Riff Rat was saved from the brink of death when he was only a 4-week old baby.
Here's a lovable video clip of them of them hanging out: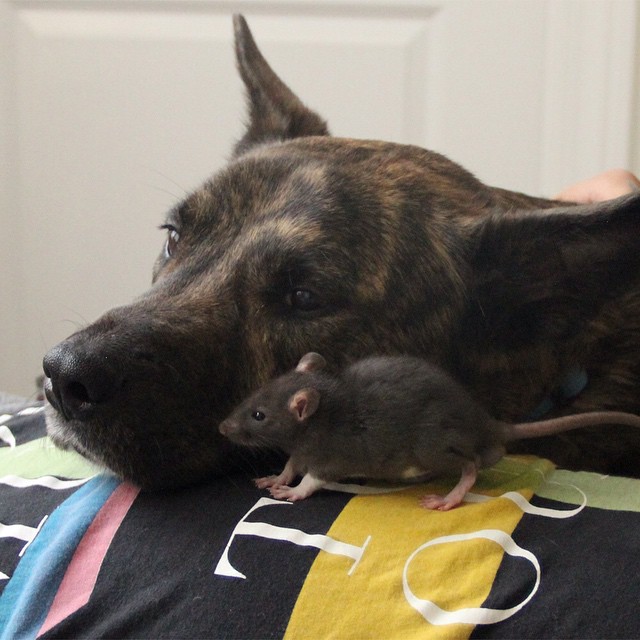 Osiris, that was a rescue himself after being left in a parking lot, assisted Riff Rat to recover back to health.
Initially, Osiris was only expected to be remaining with the family on a short-term basis, but they immediately fell for him and decided to keep him forever.
So it makes good sense that Osiris would certainly be so welcoming to a fellow rescue, no matter the size or types.
The pair are partners in crime and can not stand a moment besides each other, the trust they have between them is incredible.