There's no denying that better days are days with ice cream. Begin, who doesn't like this sweet dessert anyway? There are lots of different flavors for you to easily choose from, and you can top it with literally everything: cookies, fruits, candy bits … you name it.
No matter it's a warm summertime day or a cold winter night, ice cream is constantly a fantastic choice to satisfy our hearts and comfort our souls.
We all recognize ice cream is an irreplaceable part of our childhood, however do you recognize that dogs and cats adore it too? Meet Kodiak (or Kodi for short), a huge Alaskan Malamute whose heart still beats for this sweetened frozen food. The canine loves ice cream so much that he can barely control his enjoyment each time an ice cream truck shows up in town.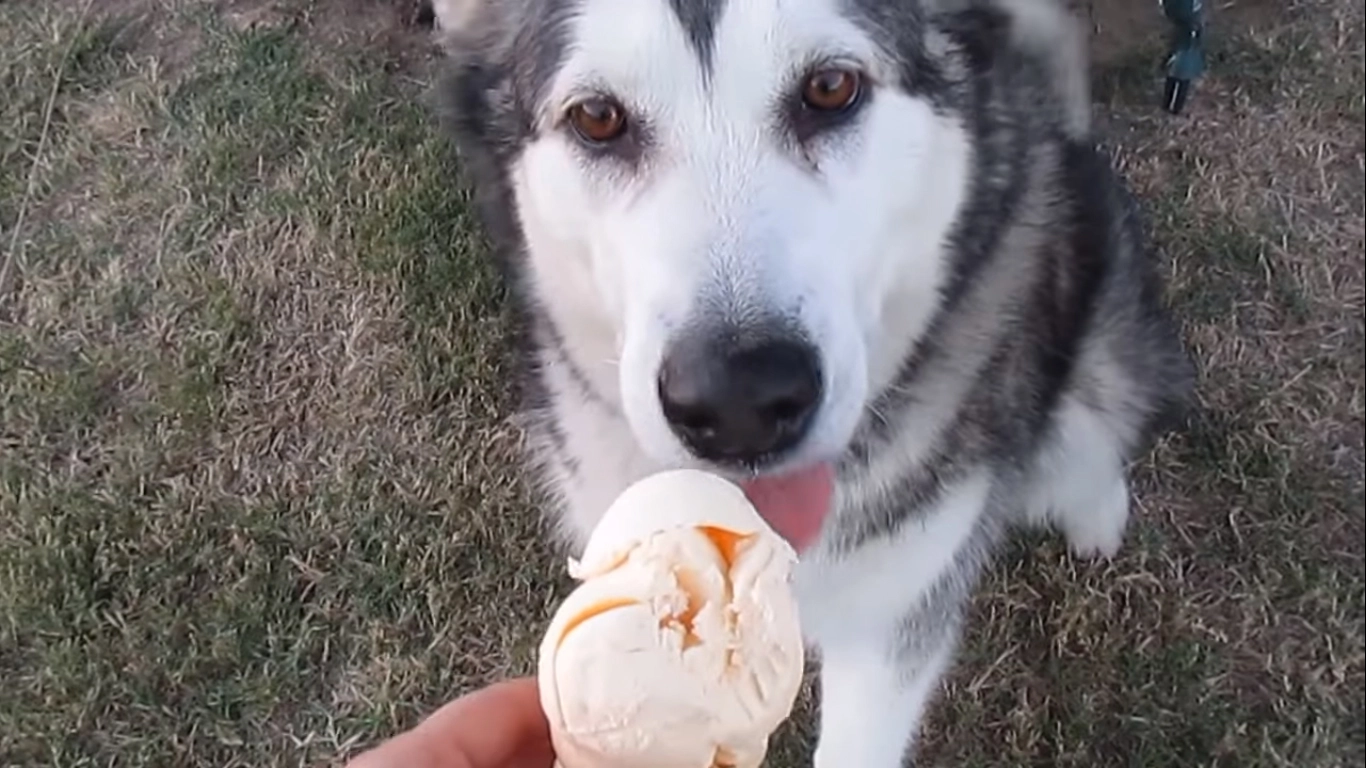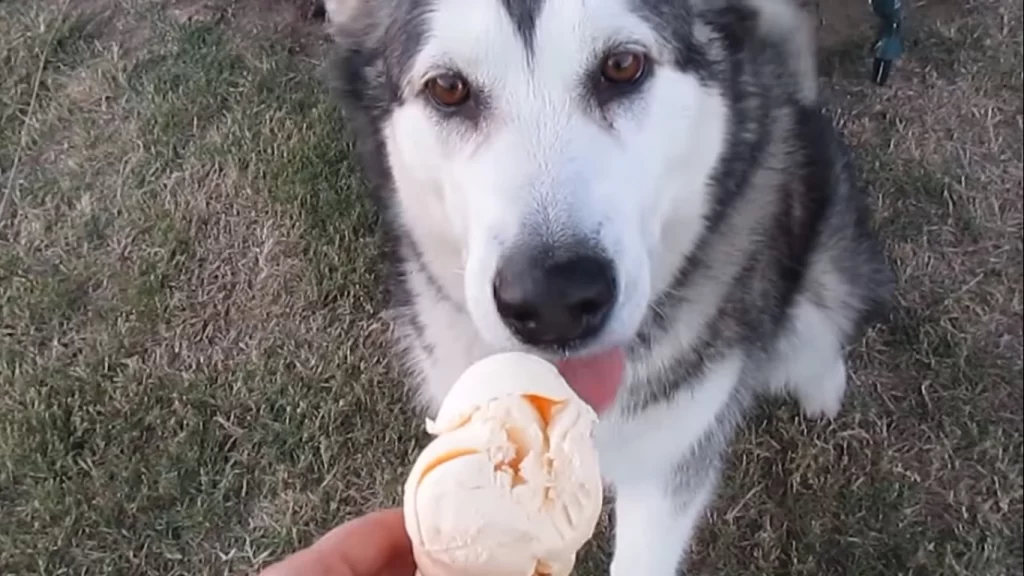 Here is a happy day for Kodi when he spots just what he is waiting for. You can see that the huge boi appears to be a little bored at first, but as soon as Kodi hears the ice cream truck song, he instantly stands and starts howling like crazy. And even if his voice is kind of muffled, you still can hear him says "ice cream" really proudly!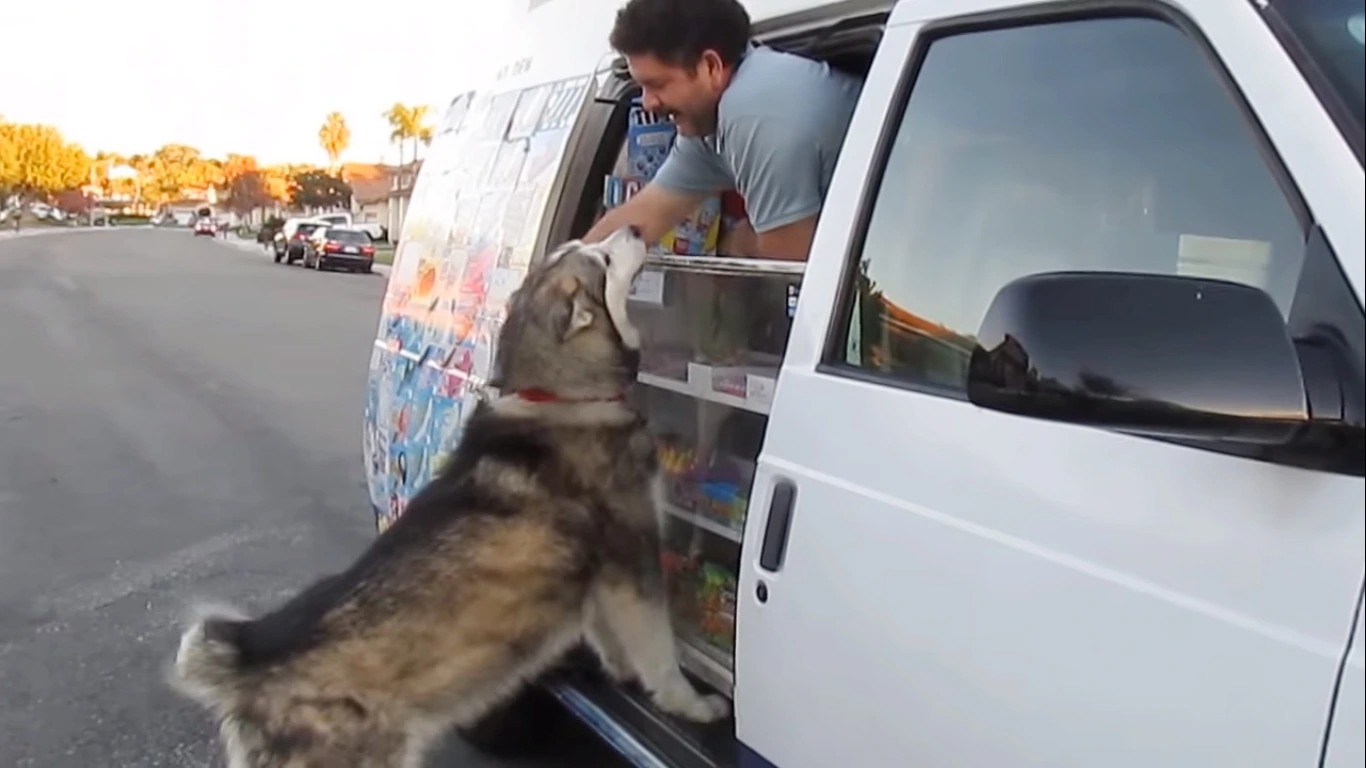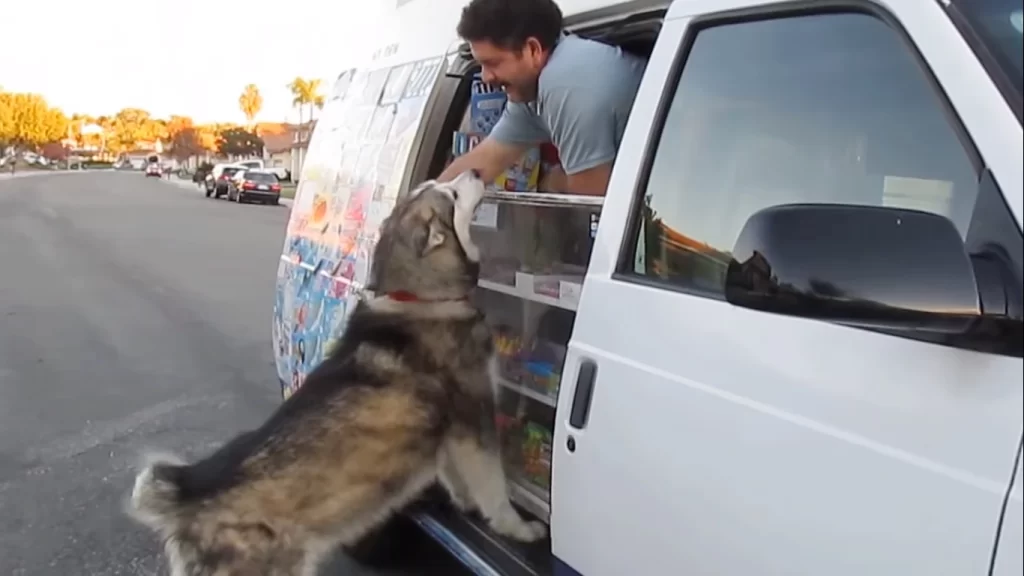 As the truck slowly comes up, the thrilled dog just can't wait anymore. He hurries towards it eagerly and straight asks the ice cream parlor to open the door himself. Isn't this pooch adorable?
And if it's still not enough, below is another video of Kodi delighting in a few of his favorite!
Yes we would certainly love to have some ice cream currently, but we would be even better to have a friend like Kodi around. There's something about him that melts our heart, he is just so endearing!
Please share the wonderful minute of this cute boi with your family and friends!