It is really difficult to pass by this gorgeous little savior, Speck, without stopping for a minute and extending his hand.
Speck, that used to be home to the Bullock County Humane Society, is now known by everyone for this interesting gesture. He put his sweet face in between both tubes in the cage and extended his little paw to greet someone.
This video was seen by over half a million people.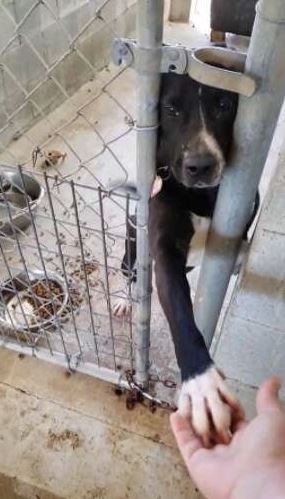 Desiray Miracle-Wilder, director of the shelter, said in her statements to The Dodo that this dog desires absolutely nothing greater than the love of people.
She claims the moment he stretches out his hand, he simply wants someone to touch him and take his hand. He is always sad when the cleaning of his space is completed so that person leaves.
For about a year and a fifty percent, this dog waited on the adoption of a family.
Although his life was not very simple, he did not lose self-confidence in people and animals. He still wants their love.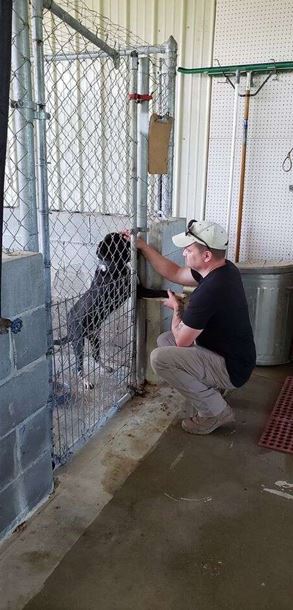 Desire claimed that no matter what is around him, what types and sizes of animals he is still willing to give and receive love. It's just like that.
This dog enjoys contact with people. He will frequently lie on a man if he sits beside him, he will certainly always give a paw if somebody gives him a hand, in case somebody begins scratching his tummy, he turns on his back and enjoys it.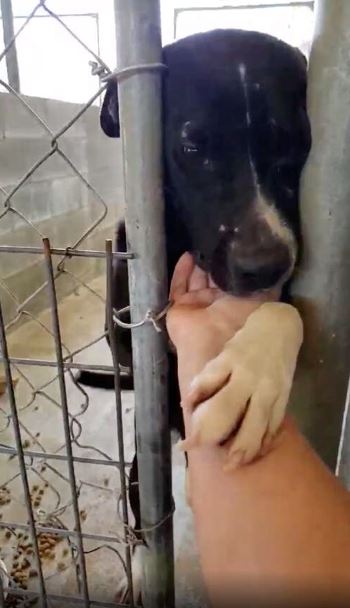 Wilder and Speck "shook hands" on one occasion, and Desiray recorded it and posted it on social networks, hoping people would certainly notice him much more.
The video clip had very good consequences as Allie's Hope For Paws Canine Rescue quickly came out and found this gorgeous dog a new home.
Desiray announced that he will now run daily on a large 26-acre farm with Mike, two furriers and his entire family.
Due to Speck, numerous other animals were rescued and some food donations were received. All this is due to the cuteness of this little one.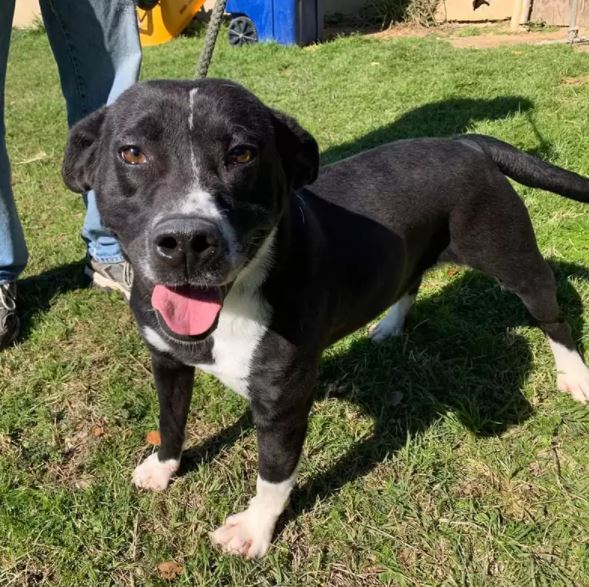 Speck is now satisfied to have found his brand-new home.
We desire as many people as possible to let unfortunate dogs right into their homes and thus change their lives.