This is the moment when a man comforts a 1,400 pound Kodiak bear by giving it a bear hug, Jim Kowalczik has actually known Kimbo the Kodiak bear for so long, that he really did not think twice previously giving the animal a hug when he was feeling under the weather.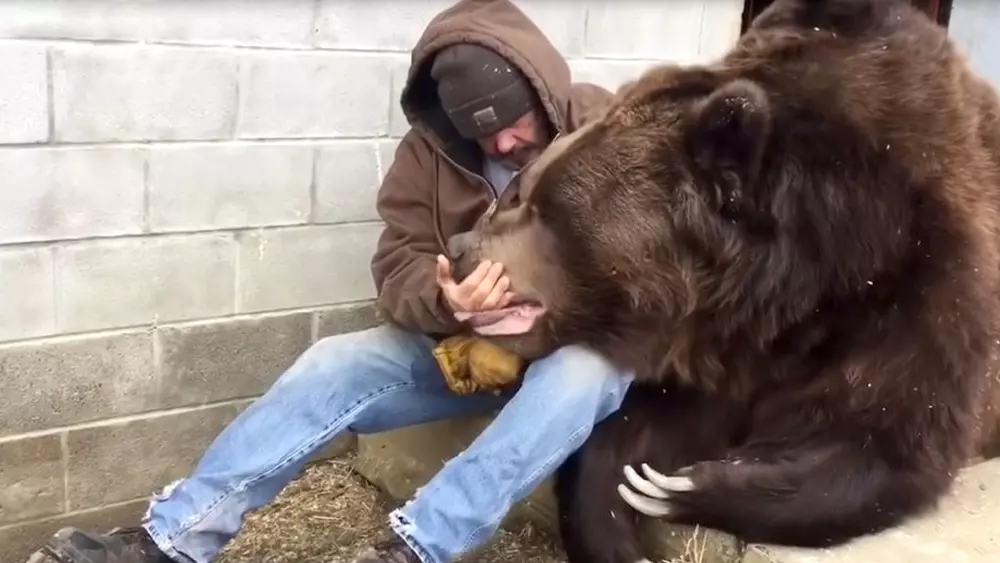 Kowalczik took Jimbo in as a cub after the animal park he was birthed in was shut. Because he was born in captivity, he couldn't be let back into the wild.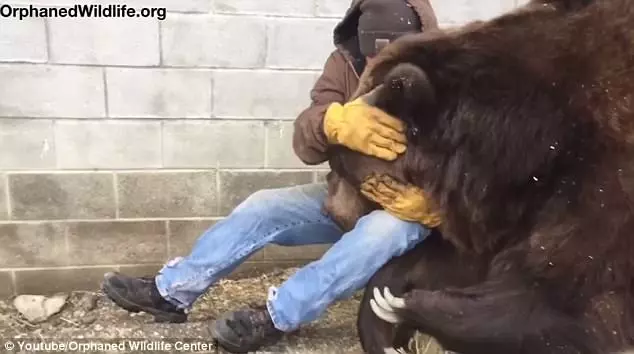 At the time these photos and videos were taken, Jimbo was 24 years old, and was suffering from an unknown disease.
He had come back from his recent veterinarian appointment feeling quite agitated, therefore Kowalczik came to his help with some comfort.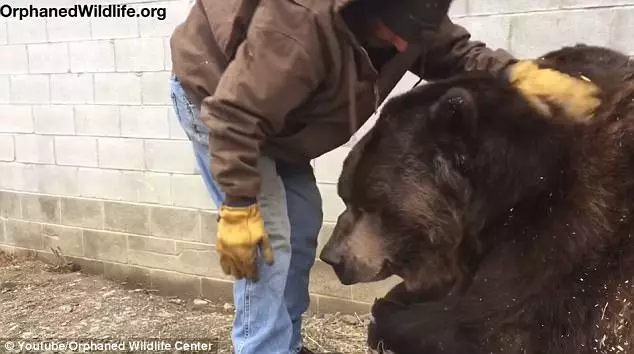 Looking in from the outside, it appears strange to see, however, for Kowalczik, this is just another regular day, "He's simply part of the family now," Kowalczik said to National Geographic.
Kowalczik, that is a retired correction officer, and his wife Susan have actually both invested years working closely with bears.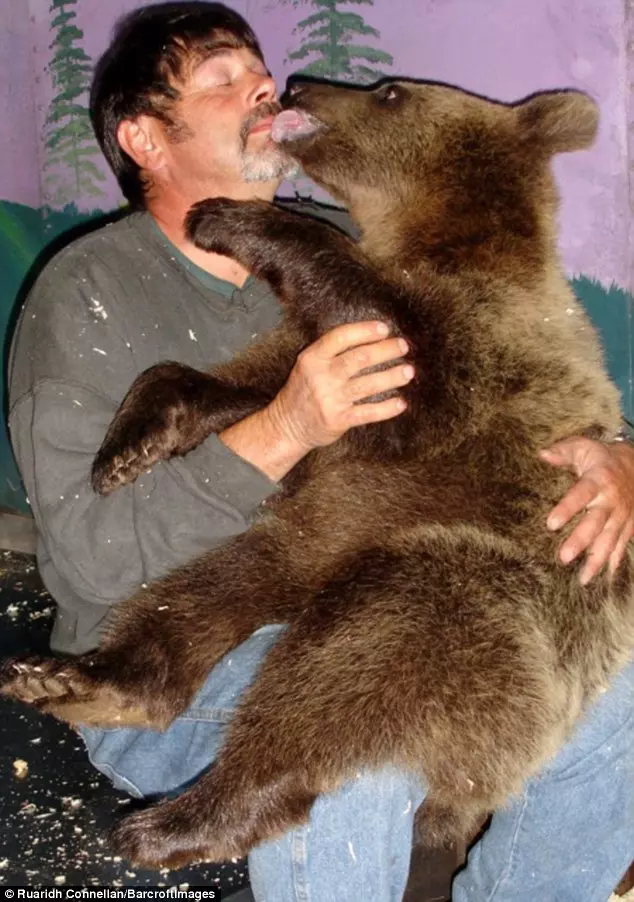 They founded the Orphaned Wildlife Center in Otisville, N.Y, and have helped rehabilitate lots of bears and smaller ground animals.
They shared the 100-acre property with 11 bears at the time of this post, including black, brown, and Kodiak bears.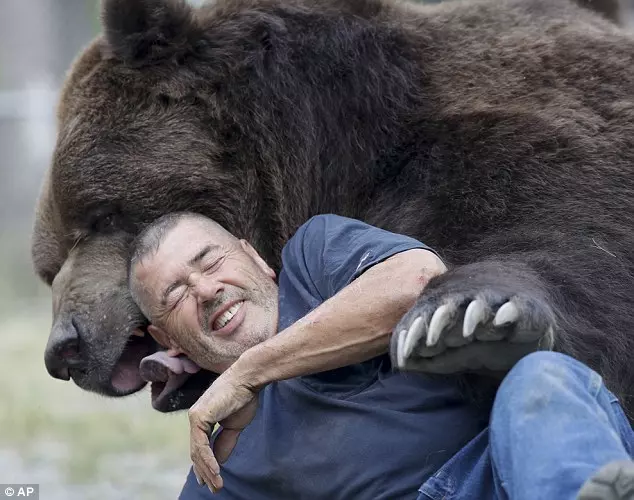 Jimbo is the only permanent local below, and is by far the largest weighing at 1400lbs and stretching around 9 and a half feet high.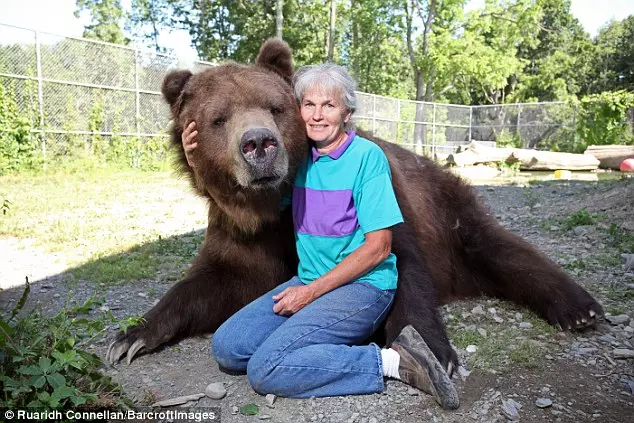 In spite of his towering dimension, Jimbo is known as a gentle giant because of his soft-hearted nature.
" The bears are like our kids," said the couple. "That's how much we love them and they give a lot back to you also. They like you just as much. Our bear family is like every other family."