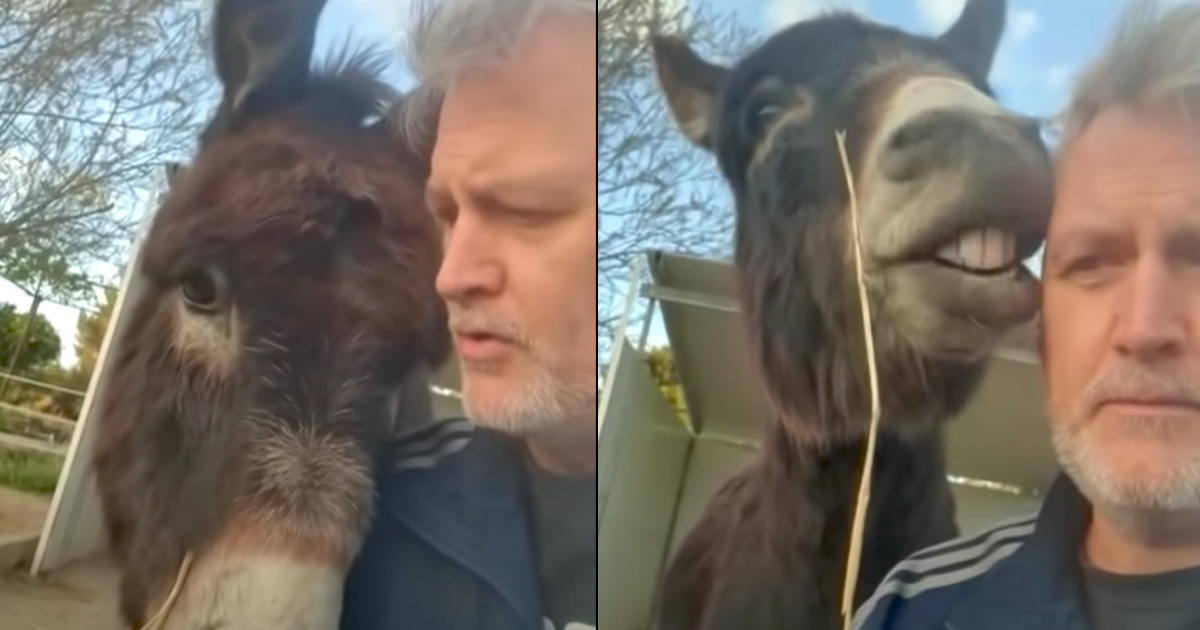 Guilty Donkey Derails Dad's Lecture With 'Pup Eyes' And Kisses
When Steve the donkey's owner confronts him about getting into the feed shed, he knows he's busted.
The man continues to give a lecture on what he did wrong and exactly how he's supposed to act, and also the guilty donkey rests listening in embarrassment.
Share
In an effort to be let off the hook or at least make Daddy go easier on him, the donkey begins to grow some kisses and also give "puppy eyes" to derail to conversation!
Steve is clearly at fault right here, and also he's doing anything feasible to cause a distraction. As well funny and also cute!.