Spencer, a stray Doberman, had his spine cut, however thanks to surgery and physical therapy, he's back on his feet and ready for adoption.
Although everybody enjoys a gorgeous dog video, the first photos Jackie O'Sullivan saw of Spencer the Doberman were everything but lovely– they were a scream for assistance.
The co-founder of Rescue Dogs Rock New York City (RDRNYC) recalls, "He looked like he 'd been snapped in half."
After being brought right into a South Carolina animal sanctuary on Jan. 4, the video clips taped Spencer appearing unnaturally twisted and unfortunately unhappy. Sanctuary personnel saw that this puppy required resources that they lacked, so Jackie's phone began to light up with informs from thousands of miles away.
She found two videos of the underweight, reportedly purebred fawn Doberman when she checked her messages.
See Also : Wonderful little baby scared of vacuum cleaner runs to her dog for protection
She recalls, "They asked if we might have him, and I claimed yes."
Spencer had been eating road dead on the expressway when he was hit by a car, according to Jackie. Spencer was then taken to the sanctuary, where employees soon deduced that this was not the first time he had actually had a hard day.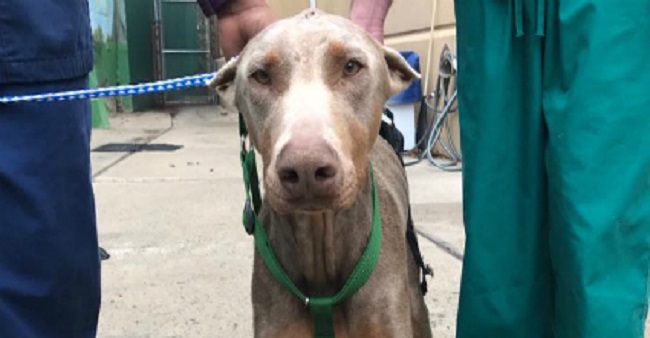 Spencer's rescuers worried if he would certainly ran from a life of abuse just to be hit on the highway because of his poorly home-cropped ears and disfigured torso.
" They brought him over to our local veterinarian, Paws and Claws in Columbia, South Carolina, and they might inform right away that his back was fractured," Jackie recounts. "His only hope was to go to a speciality hospital, so they sent out the X-rays to a specialist the same day."
The veterinarians of VCA Animal Specialty Facility of South Carolina had some great information for Jackie. Since Spencer was so young and could still feel his legs, he was an excellent candidate for a medical repair work of his severed spine. There was some bad news, too, though: He had a tummy filled with bird bones threatening to perforate his gut, and open injuries on his head and legs needed stitching.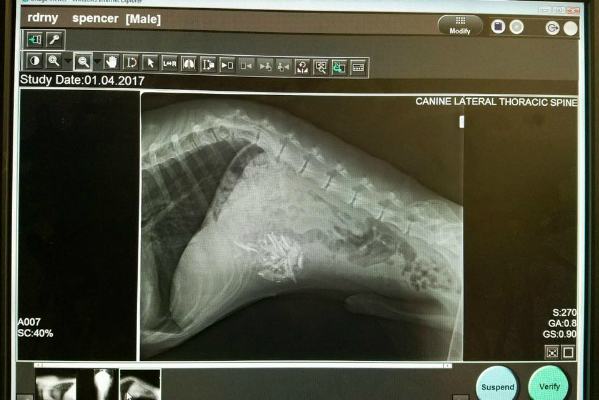 Spencer's spine had to be stabilized before the secondary issues might be addressed. The procedure had to be done right away, and it would cost thousands of dollars. Spencer deserved it, Jackie realized.
" He appeared to be half-broken, yet he had a fantastic resolve to survive." He was kissing her and eating," she explains. "He had every reason to live," says the narrator.
While Spencer got on the surgery table in South Carolina, his photos were posted on the RDRNYC Facebook page, where dog fans were as shocked as Jackie. Well wishes and money poured in, and Spencer had his very own Facebook profile by the time he went to physical therapy.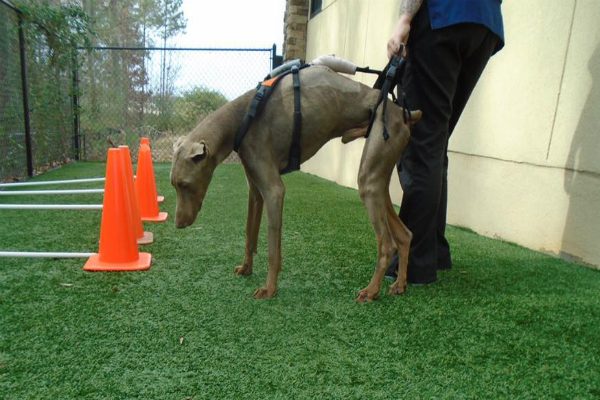 " He wrecked our website because so many individuals wished to know about him," Jackie explains.
Spencer appeared eager to get back on his feet in the days following his successful procedure. His veterinarians were happy to locate that the dog was anxious to start physical rehabilitation, and they were even more pleased when X-rays verified that his body had passed the road kill bones successfully. He wouldn't require a tummy procedure.
Spencer was transported to West Hills Animal Hospital & Emergency Center on Long Island 2 weeks into his hospitalization, where RDRNYC can keep a better check on him as he continues with daily physical therapy.
According to Jackie, the only thing Spencer appears to enjoy more than his physical therapy sessions is playing with toys. He's been gifted with plenty of them, and having his very own toys has actually brought out the young puppy in him.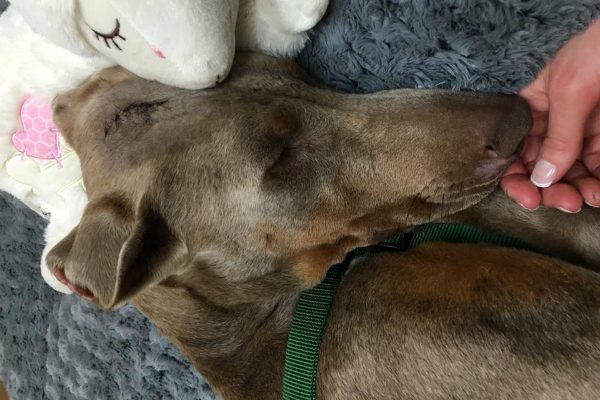 Over the past month, Spencer has progressed from walking in sling to walking on his own, and Jackie claims he's getting stronger every day.
Spencer is now ready to take the next step in his life, and RDRNYC is taking adoption applications, although that he still requires a lot of physical therapy. Jackie is looking forward to seeing him enter his permanently home.
" He's a beautiful dog that is young, cheerful, and generally healthy. He aspires to have a remarkable life."