There's nothing that harms our hearts more than the thought of animals investing years in the sanctuaries when nobody wants to take them home.
If we had it our way, we would adopt every single animal from every single shelter and make sure they have a great home, but sadly, not many individuals are in a position to be able to do that (we're still keeping our fingers crossed for a lottery win!).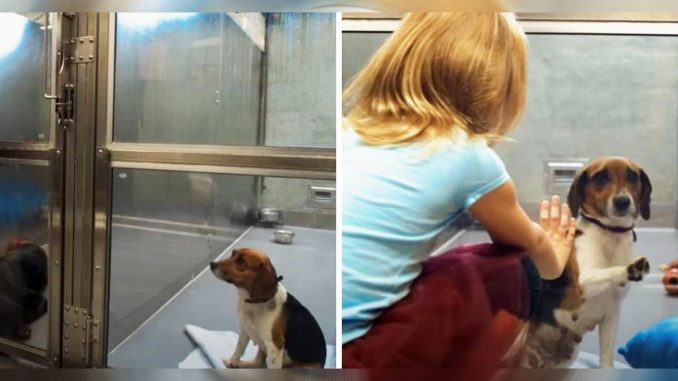 Some animals get overlooked since they're old, while others are ignored because of injuries or diseases which may cause costly vets bills over time. And while these reasons are understandable, our hearts ache at the idea of animals spending their final years without being in a loving home.
One specific sanctuary dog was a mother called Suzie, and she invested lots of months being overlooked for younger, better canines. Every day, she saw other dogs come and go, till someday, it was finally her turn.
Each day, Suzie watched as her doggy buddies were adopted. She sat right by her glass home window and tried to look as quite as feasible, but nobody also stopped to look at her as they walked past to see various other canines. Suzie was about to quit hope.
One day, everything changed. Suzie was resting by the window customarily, watching as people walked past her kennel to view the other canines. The feet of a little girl walk by, but this time, rather than continuing down the corridor, the girl stopped in her tracks and turned around.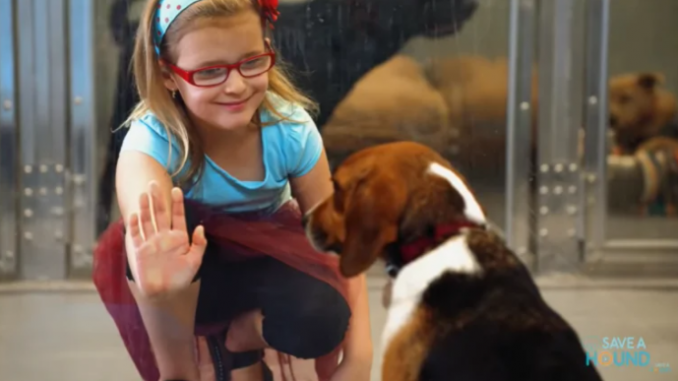 In a heartwarming moment, the girl stooped down to ensure that she was level with the dog. She smiled and held out her hand to the glass. On the other side of the window, smart Suzie lifted up her paw to attempt and touch the little girl's hand. You can see that there is an immediate link between them.
The message sings loud and clear: if you adopt a sanctuary animal, not only are you enhancing their life, but you're likewise improving your own. Watch the touching video below.