The MuttShack Animal Rescue is a team devoted toward assisting the dogs belonging to reduced income communities in California. The rescue has shared a lovable video of an interesting experience in between a small rescue puppy and the sanctuary's 2 big-sized dogs– and it's too adorable to handle.
When the shelter rescued this tiny black-and-white-coated puppy, they instantly knew he was a live wire! The shelter employees placed the puppy in his own kennel and were sure that the child would be safe there. However the spunky puppy escaped the kennel the minute he saw his chance, and headed directly toward the play area where the big dogs were playing!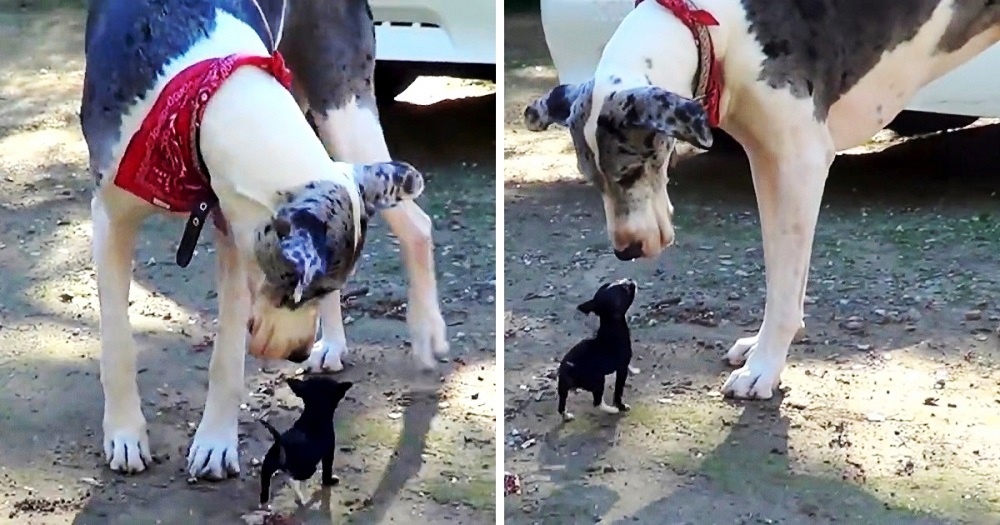 In this video, we see the puppy bossily charging at the big dogs with no fear! He looks like a dwarf before these dogs, but he wags his tiny tail and requires the big dogs to pay attention to him. Sasha, the shelter's Fantastic Dane, is especially entertained by the puppy's antics and immediately takes him under her wings!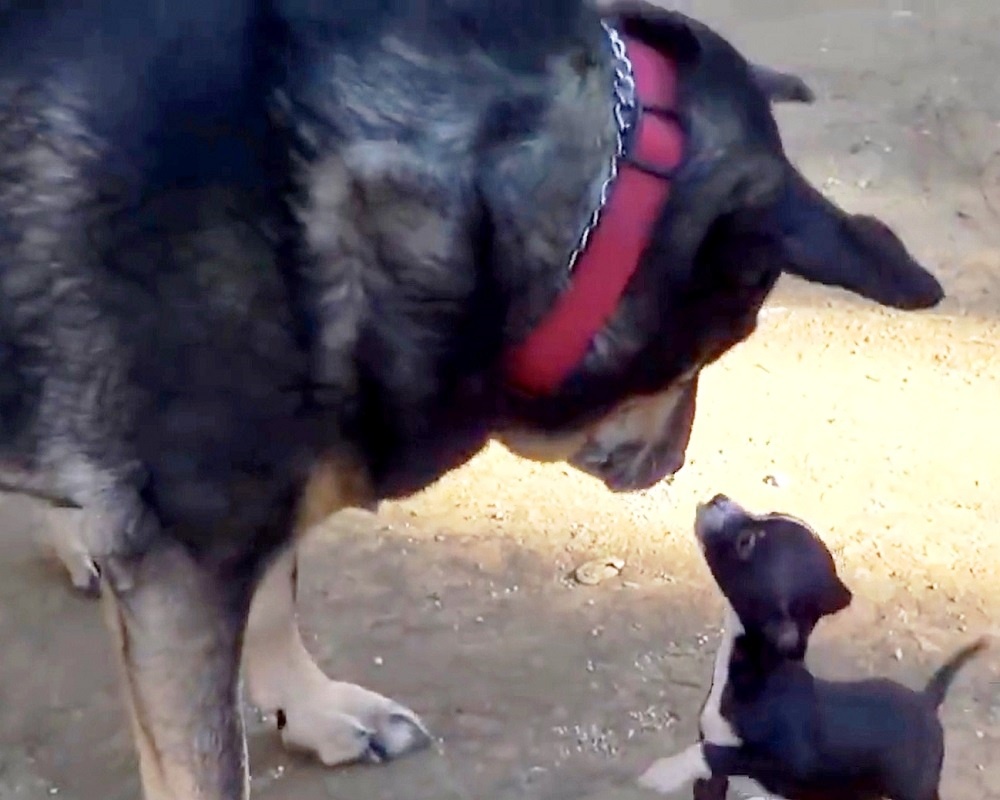 As Sasha assigns herself as the puppy's guardian, the various other big dogs also come to check the puppy out. Looks like this wee boy has already developed his hold over the larger dogs in the sanctuary! This adorable story is much like the doggie version of the story of David and Goliath!