Another hug please. They spend such a very long time in their Mumma's pouch that they actually need close contact.💞🦘💞
An adorable orphaned kangaroo joey being extremely affectionate with her handler.
The little orphaned joey Indi is looked after by Chris 'Brolga' Barns at The Kangaroo Shelter in Alice Springs, central Australia.
Indi, that was rescued in June, can be seen grabbing hold of Mr. Barns' arms and embracing him. Mr. Barns is likewise known as "Kangaroo Dundee" due to his job saving hurt and orphaned kangaroos.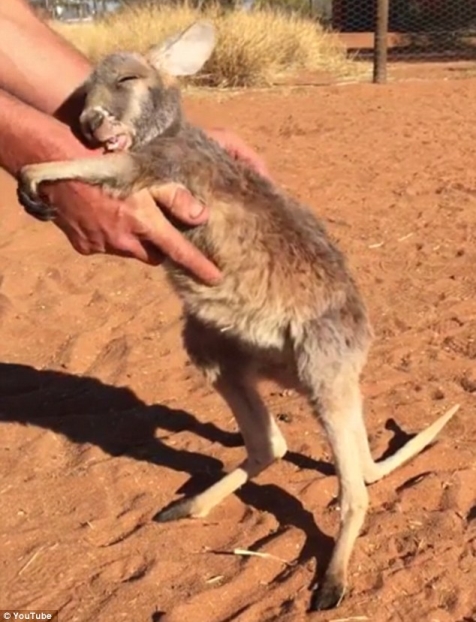 He was working as a tour guide in the North Territory and realized there was a demand for a place to take care of orphaned and injured kangaroos.
The Kangaroo Dundee developed the 36-hectare Kangaroo Sanctuary in Alice Springs in 2005 where he rescues orphaned kangaroos, usually working as their surrogate mother.
Mr Barns was also nominated for Australian of the Year in 2014.
This brings tears to my eyes … so wonderful! We love animals a lot!.💞💞💞
This is so sweet Thanks for helping these incredible animals. JUST BEAUTIFUL Bless You Little One. Please give longest caring hug …!! 🤲🦘💞🙏