An Oklahoma woman on her way to work saw something peculiar in the center of the active highway that she was on. A frightened donkey was wandering along the roadside.
It didn't take him long to pull over and leap in to assist in rescuing the frightened animal, but not before dialing 911 to report what had happened.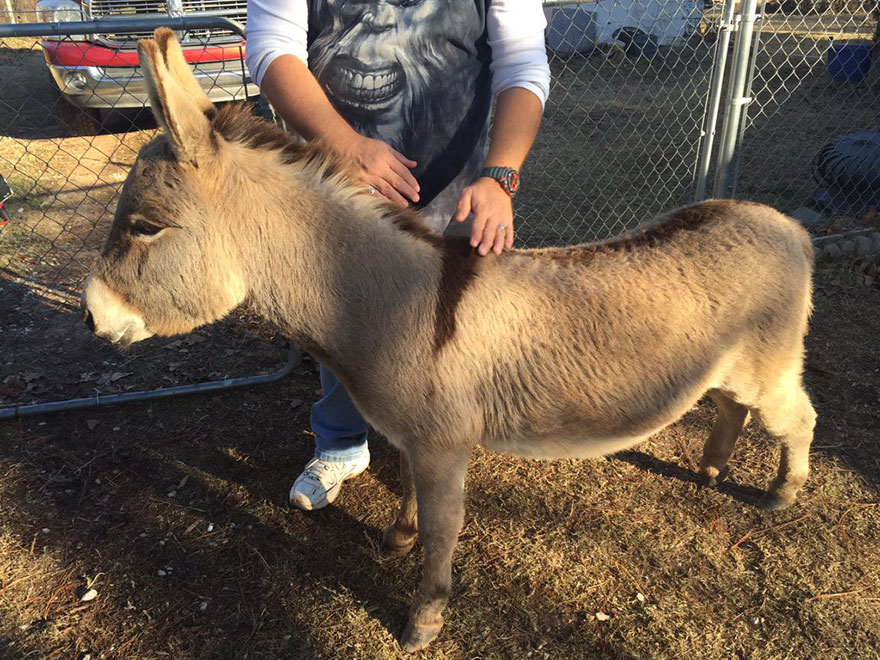 Officer Kyle Canaan of the Norman Police Division showed up on the scene shortly later on. At the same time, Robin managed to get the donkey off the road.
Officer Canaan was initially unsure how to approach this entirely strange situation, but he quickly recognized. The lady provided to foster Squishy, the donkey they had named, at her house a couple of miles away. However, since an actual transportation car would have taken too long to arrive, police officer Canaan decided to offer Squishy a ride-along.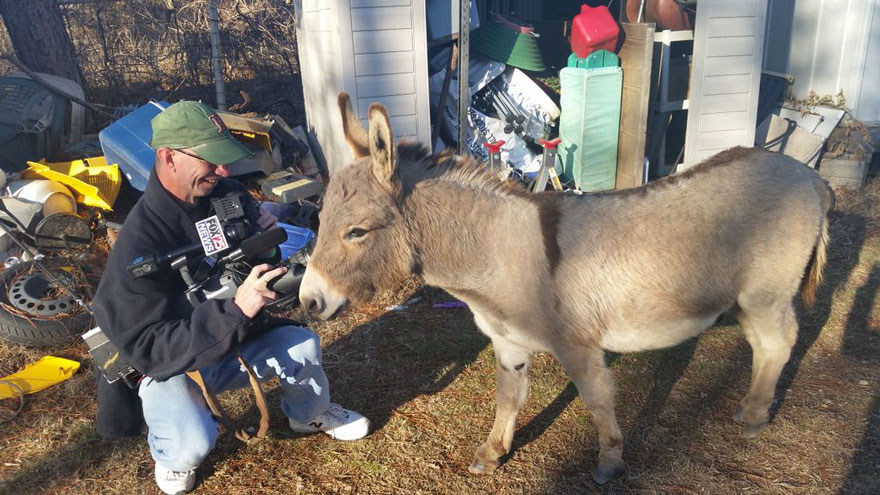 " Our police officers come across uncommon situations on a daily basis while on duty," the City of Norman, Oklahoma Police Department published on Facebook. "This morning, Police officer Kyle Canaan reacted to a phone call regarding a donkey on the loose in the 8100 block of 120th Avenue NE.
To ensure the safety of the animal, he assisted transfer the donkey to a close-by house for safe-keeping until its owner could be located. It's not daily that you see a donkey in the backseat of a police car!"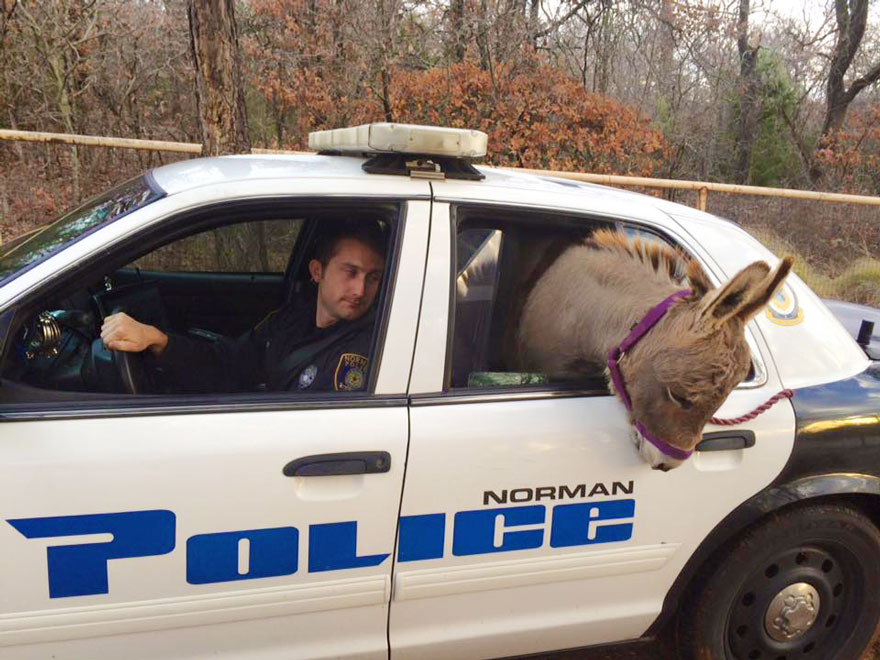 The rescue donkey had no qualms regarding riding in the rear of the police car, which is generally intended for criminals. More than that, the two got on great and even had a good time on the way. However, there is something I wish to point out. "It used the bathroom in the back of my police car," Canaan told KFOR. "I mean, I must have got it right after breakfast, since there was a great deal."
The critical point is that officer Canaan securely transported his four-legged visitor to Robin's home. And he even expressed an interest in adopting it if no one else would.