Brittany Taylor was getting her hair done at her local hair salon and telling her stylist all about her new puppy Luka.
And when the hair stylist insisted Brittany bring him in next time with her, she obviously couldn't resist that! On the next visit, Luka tagged along and made friends with everyone in the salon that day.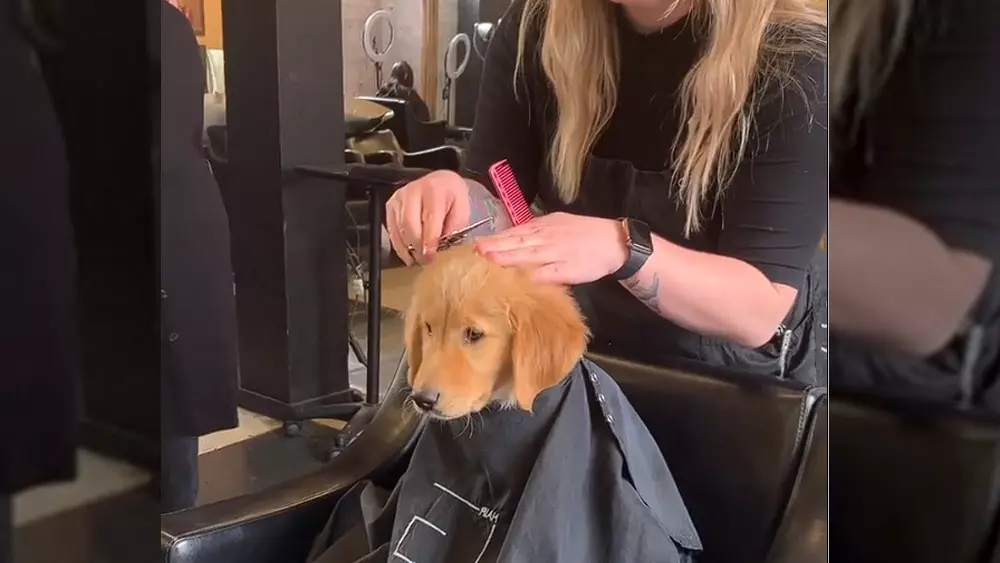 They all helped pet-sit as Brittany had her hair done, and after that it was Luka's turn! The puppy was placed in the chair for a pretend hairstyle, and he seemed to appreciate himself along with everyone else who was seeing.
Mom believes Luka did so well and behaved so patiently because he was a little drowsy. Regardless, he's invited back anytime after that screen of cuteness!