The Detroit Free Press had this story, with photos from the U.S. Coast Guard:
A dog probably headed for a frozen destiny runs out the cold after being rescued by an U.S. Coast Guard cutter from the icy surface of Lake St. Clair.
Chief Petty Officer Alan Haraf claimed the cutter Bristol Bay was on the lake Monday early morning heading north to help another vessel stuck in ice when a lookout saw what appeared to be a team of foxes in the distance. As the ship moved closer, it became clear that one animal was larger than the rest.
Haraf said 3 petty officers dressed in weather-resistant equipment and left the ship to assist the canine, which was on the ice about 4 1/2 to 5 miles off shore from the area between Jefferson Coastline Marina and Lake Front Park in St. Clair Shores. They placed it on a stretcher-like device and moved to the ship. The other animals scurried away, Haraf claimed.
bilde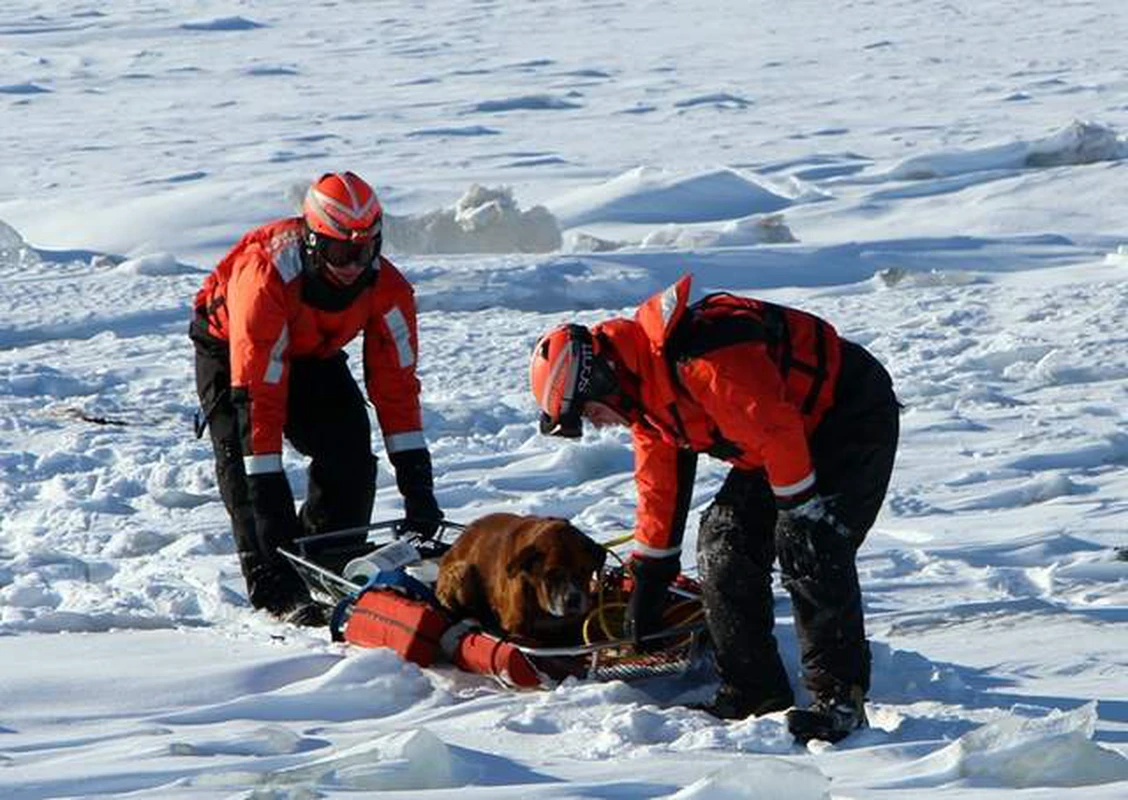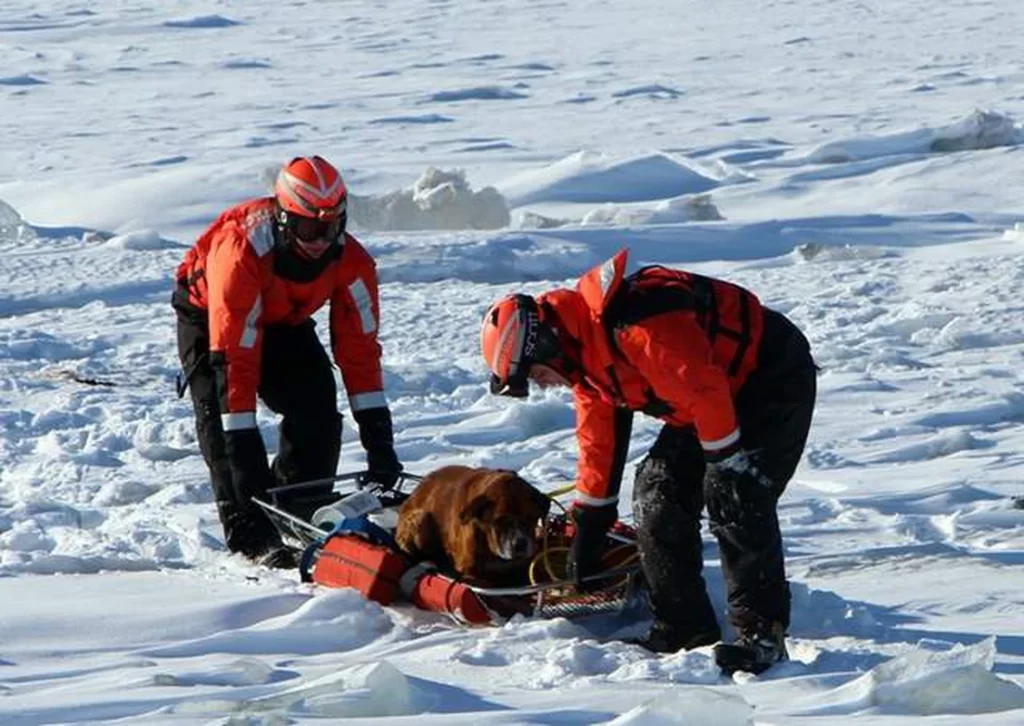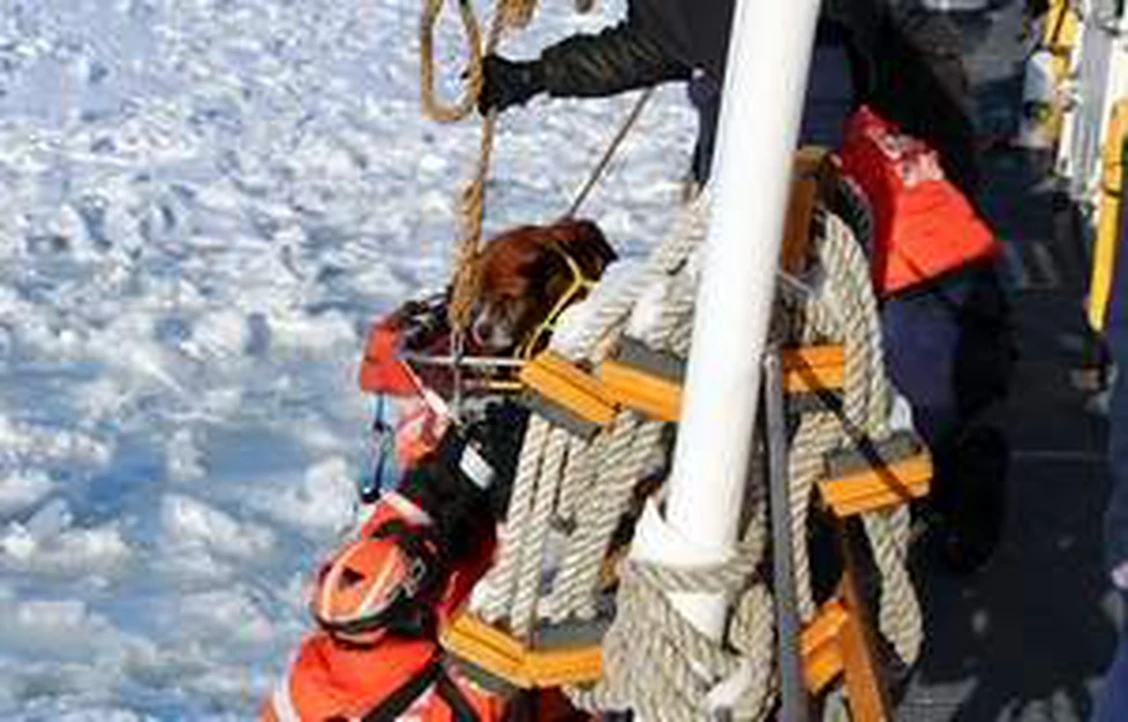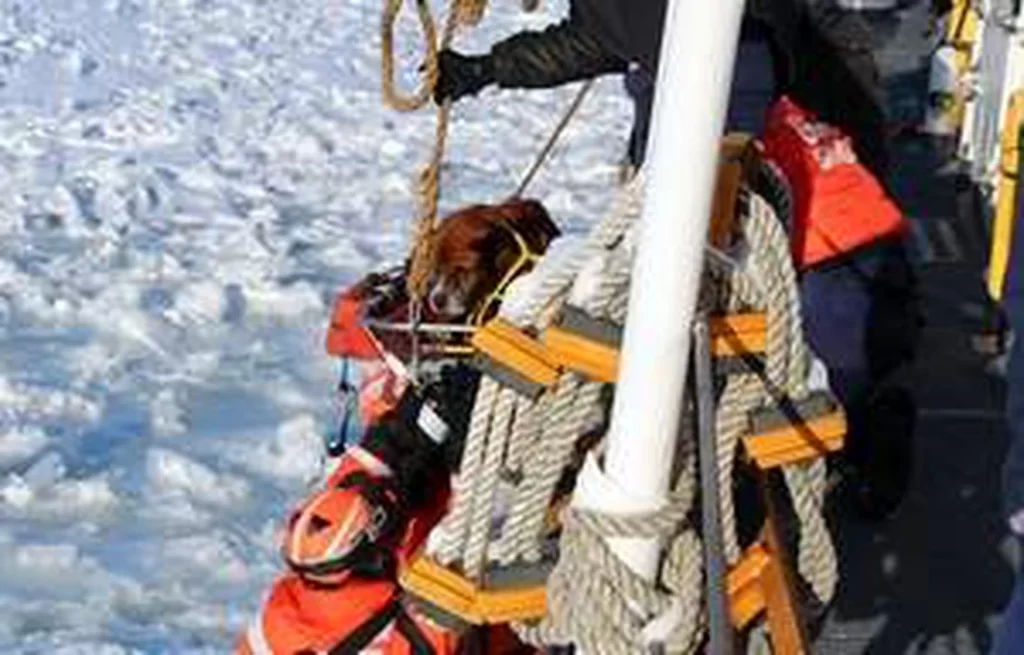 "It was cold, weak and also exhausted," he claimed. "It may have been around for a couple of days or so.