Elephants always remember especially not the person who rescued them.
Plai Thang, a 31-year-old bull elephant in Thailand, shared a heartwarming reunion with the vet who saved his life 12 years ago.
Plai Thang was on the brink of fatality in 2009 after he got trypanosomiasis (sleeping illness), a disease transmitted by biting insects and fatal if not treated.
The elephant was suffering from a high temperature, loss of appetite, and swelling all over his face and neck. He was located struggling to relocate, as his legs and back were stiff, in Rayong, Thailand.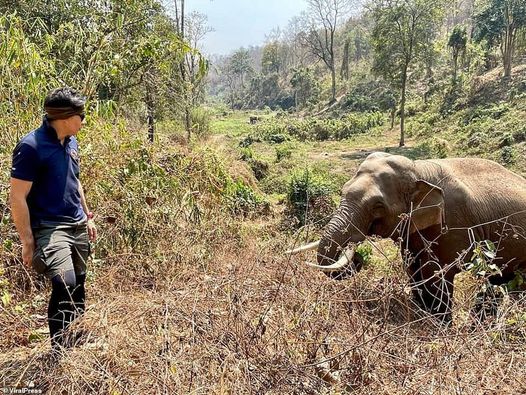 See Also : Dog Found Shaking In A Ditch On A Blanket Had actually Existed All Night